Image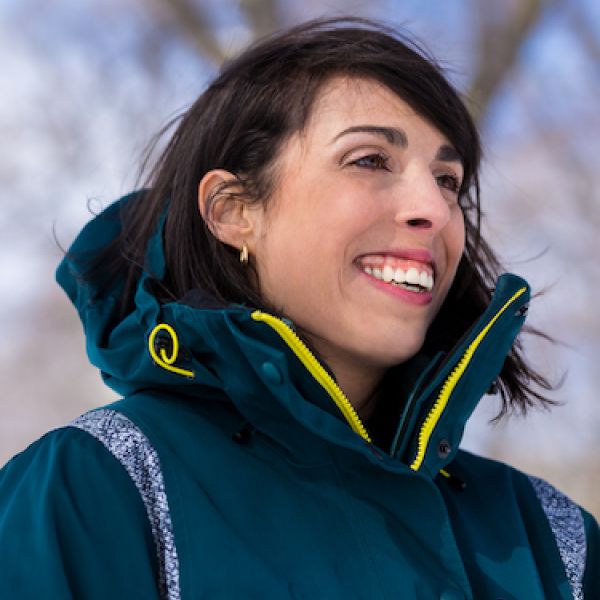 Heather De Lagran (she/her)

Education Producer, National Film Board of Canada and the Ocean Frontier Institute at Dalhousie University
Heather creates engaging and informative media and citizen science projects to empower teachers and students to take action for the ocean!
About Heather
Heather Delagran (she/her) is an education producer for the National Film Board of Canada on a project called Ocean School—a free online environmental education resource that empowers students to create positive change. Heather's work sits at the intersection of storytelling, education and science. She has helped produce over 118 pieces of media—short documentaries, 360 immersive experiences, AR/VR simulations and web-based interactives—that tell ocean stories from Canada's Pacific and Atlantic coasts, the Saint Lawrence River, Costa Rica and Raja Ampat Indonesia. Heather is a former geography teacher, human rights educator and author of the Burgundy Jazz educator guide. She brings experience and skills in environmental and outdoor education, curriculum design, educational technology, participatory action research and human rights education. 
About Heather's Community Action Project
Ocean School makes free environmental education resources that engage learners in the world of ocean science. One of the main goals of Ocean School is for students to apply their knowledge to make change. This community action project aims to equip 15–20 middle school teachers with time, resources and tools to tackle a citizen science action project with their students. The pilot will bring together small groups of teachers in Canada and the US for a two-day workshop. During the workshop, teachers will work together to complete a citizen science action project that they can take back to their classrooms! They will then plan and develop a budget for the project. Small bursaries will be given to support the classroom projects. A virtual community of practice will be offered for continued support and community building. Heather hopes the pilot enables the creation of a scalable model for other organizations to train teachers on the action project process!