Image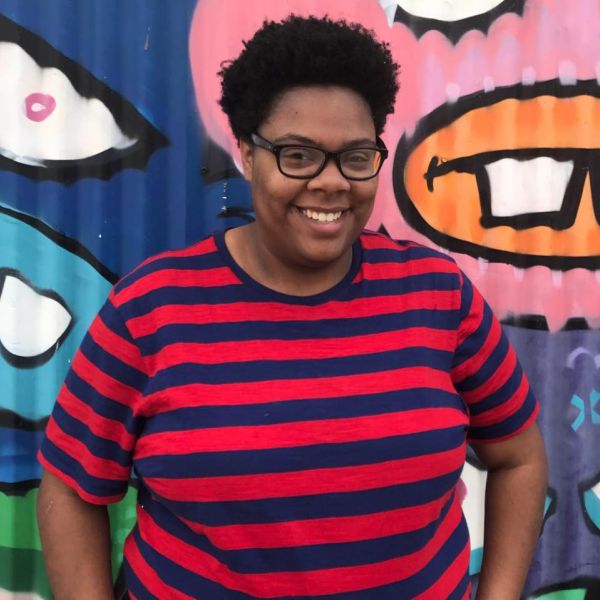 Taylor Morton

Co-Lead, Env. Health & Justice Leadership Training WE ACT for Env. Justice/Univ. of Pennsylvania
EE 30 Under 30 Class of 2018
New York City, NY, United States
EE 30 Under 30 Class of 2018 Interview:
New York City, NY, United States
Age: 25
Tell us a bit about yourself!
Originally from South Carolina, I spent most of my childhood outdoors in the Blue Ridge Mountains. During my time at Spelman College, I interned with the National Park Service at Kennesaw Mountain National Battlefield Park in Georgia, where I co-created wayside trail signs and related teacher-led trail programs under the Greening Youth Foundation. My other previous roles in the Atlanta area have included working with the Girl Scouts of Greater Atlanta as a camp program director, and volunteering for the West Atlanta Watershed Alliance.
In my current role as an environmental consultant and contractor for WE ACT for Environmental Justice(link is external), I create curricula and facilitate programming related to environmental health, equity and environmental justice. These adult and youth programs teach participants not only to value the natural world, but also to understand that everyone has the right to a clean and healthy environment. For the past three years, I have co-lead the organization's Environmental Health and Justice Leadership Training(link is external), which is an educational program that teaches Northern Manhattan residents to advocate for their rights to a clean environment. One of my biggest projects was co-creating and facilitating the Youth Climate Change and Health program with partners including Columbia University, University of North Carolina, and many others. I am also a teaching fellow for the University of Pennsylvania Independent School Teaching Residency Program, through which I teach middle school science in New York City.
What inspired you to become a champion for the environment and environmental education?
For me, environmental education is rooted in my family's experiences as descendants of sharecroppers in Georgia. I carry on the twin legacies of my assistant school principal mother and wildlife biologist father. My brother and I grew up hunting and fishing, which our family began doing generations ago as sharecroppers in Georgia. These activities began to foster my love for the environment.
I was aware that we were the only black family that spent a lot of time outdoors. While attending Spelman, a historically black women's college, I became more aware of stigmas about the environment, and barriers to access for communities of color. This also helped me understand what environmental education means beyond its natural elements. This sparked my interest in breaking down those stigmas and barriers through education, where it is needed the most. I believe that the best way to honor my family and my ancestors is to be an advocate for an equitable environment for all people.
What advice would you give to the next generation of leaders that are looking to bring about positive change in their communities through EE?
My advice is to be inclusive in your work and meet people where they are. There are a lot of people who do not have easy access to a safe and healthy environment, or are unsure about engaging with their environment. Never underestimate the power of partnerships!
Who do you look up to as inspiration for your work?
I look up to my parents as an inspiration for my work. They have always encouraged me to spend more time outdoors, and to learn as much as I can. They are big advocates for reaching back to help others, as a way to repay those who have helped us to get where we are. I think it's really important to teach people how to pay it forward when it comes to the environment.
My mentors, Dr. Na'taki Osborne Jelks and Dr. Ana Baptista, are also two of my biggest environmental justice inspirations. They are both huge advocates for their own communities, and mentor a lot of young people as they become environmental advocates.
If you could be any animal or plant, what would you be and why?
I would be a bear. My father was a black bear biologist in South Carolina, so they remind me of home. Bears have a big nurturing instinct, which was and still is critical to my development as a person. In fact, my nickname at Girl Scout camp was "Grizz," short for "Grizzly Bear."