Image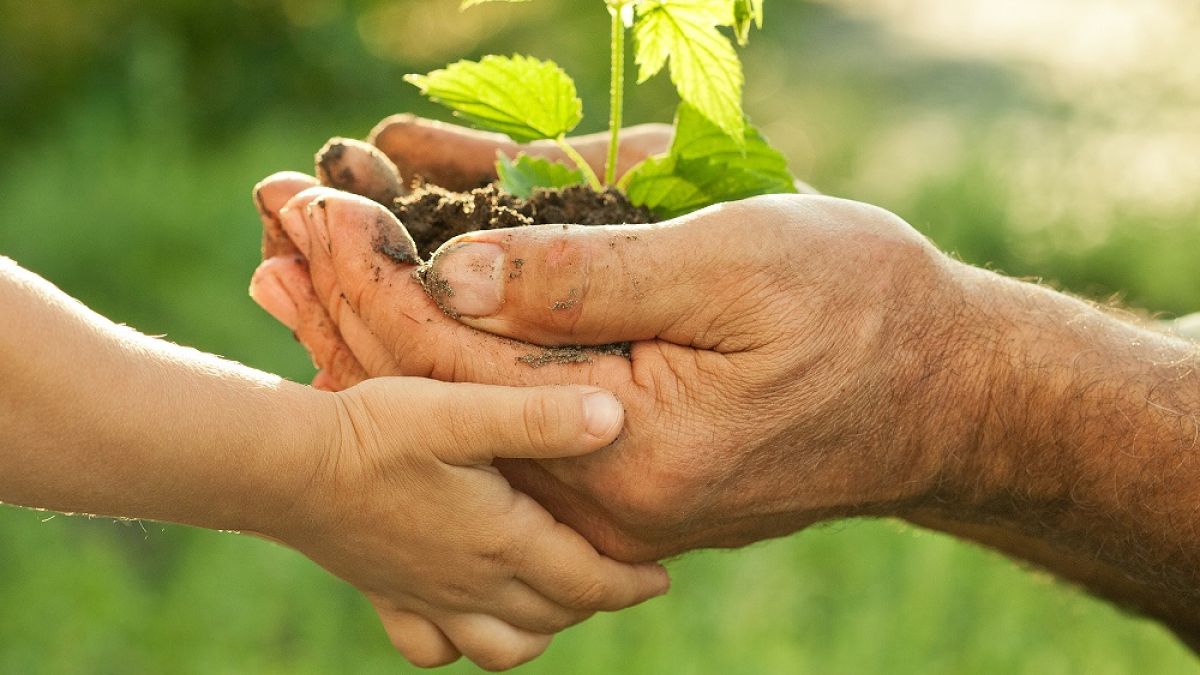 Category
Message from the President
EE Builds Community
There are two wolves who are always fighting.
One is darkness and despair.
The other is light and hope.
The question is: which wolf wins?
The one you feed.
Casey Newton, Tomorrowland
Of the many positive outcomes of environmental education, there is one I believe to be urgent in today's changing world: building community. Most of us don't list it on our goals when developing an EE program, but when I think back to all of the EE experiences I've been a part of, each one has left behind a stronger community. Because when you help a group of people develop new skills, grow their knowledge and change their attitudes towards the world around them, chances are you're helping them build stronger connections to the people and places around them and reinforce their link with the larger world.
This is how we build stronger, more resilient communities—communities that are prepared for the global changes brought about by climate change and other environmental threats. This is how we feed the world with "light and hope." This is how we fight the darkness and despair generated by natural disasters and human displacement. In the end, this work is about people. Any environmental goal you can think of can be linked back to a human community. I am not talking only about the causes or the consequences, but also the benefits and ultimately the survival of our species.
In just a few days, we will see many of you at our 44th annual conference. You will experience first-hand how people are working to build stronger communities and linking environmental education and community well-being. For example, one of our EECapacity Community Climate Change Fellows, Susan Chung, helps young people to collaboratively design their own communities through the process of co-design, using their imagination and sketching a new narrative into a storyboard that helps them make a hopeful future real and tangible. You'll also see sessions focused on developing a new set of guidelines for how we can work better together in communities to address community health and environmental health. And you can take part in the many sessions about the power of hope and possibilities—and how to inspire through stories, strengthening democratic processes, and more.
As our powerful community of dreamers and doers gathers at the conference in San Diego, we invite you to join us and consider getting more involved in the work of NAAEE. Learn how you can help be part of the NAAEE COMMUNITY—from signing up for a new eePRO group (if you don't know what that is, you'll find out soon!), joining your state affiliate, bidding on a great auction item, which helps support our scholarship fund, and so much more. (By the way, we have provided close to 150 scholarships to help people be a part of the San Diego conference.) And if you can't join us in person, follow us on Twitter and Facebook—and be on the lookout for future posts where we will highlight some of the outstanding plenary presentations taking place throughout the conference.
All of us are part of multiple communities. We are not only sharing stories and expertise about how we are strengthening the communities where we live and work, but also building a stronger NAAEE community. You are the foundation of this organization and we can't do what we do without your support. We look forward to continuing our collective work to build a stronger and more inclusive community.
See you in San Diego!
Pepe Marcos-Iga
President of the Board, NAAEE