Image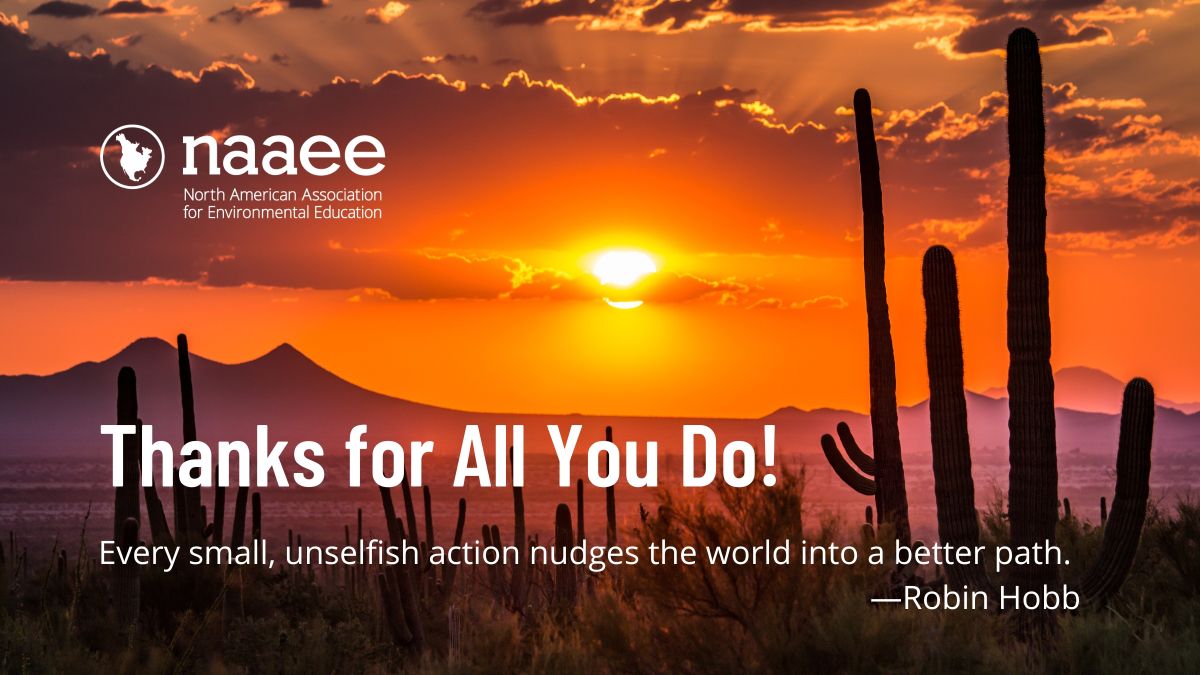 Category
Message from the Executive Director
Every single time you help somebody stand up, you are helping humanity rise.  —Steve Maraboli
Dear Friends:
Last month, we held our first hybrid conference in the wonderful city of Tucson. It was our 51st annual International Conference, and it was so good to see people in person for the first time in three years—with colleagues joining us from more than 40 countries. And although Zoom doesn't quite replace the hallway chats, hugs, and spontaneous get-togethers that took place throughout the conference, we're glad that those who couldn't come to Tucson were able to join us virtually. Together, we gathered to learn, share, network, and cook up new ways to move our work forward.
Many of the keynotes and sessions at the conference spoke about resilience in the face of our changing climate, as well as building leadership for the future and being kind to one another. Being in the Sonoran Desert reminded us of how fragile our planet is—and how important it is to learn how others are viewing resiliency in the face of climate change. Tucson, like so many places in the American Southwest, is facing a mega-drought; some say it's the worst drought in 1,200 years. Mayor Regina Romero, one of our speakers opening night, emphasized that the city is responding by coming up with innovative ways to save water through conservation, rain conservation, xeriscaping, incentive programs to save water—and education!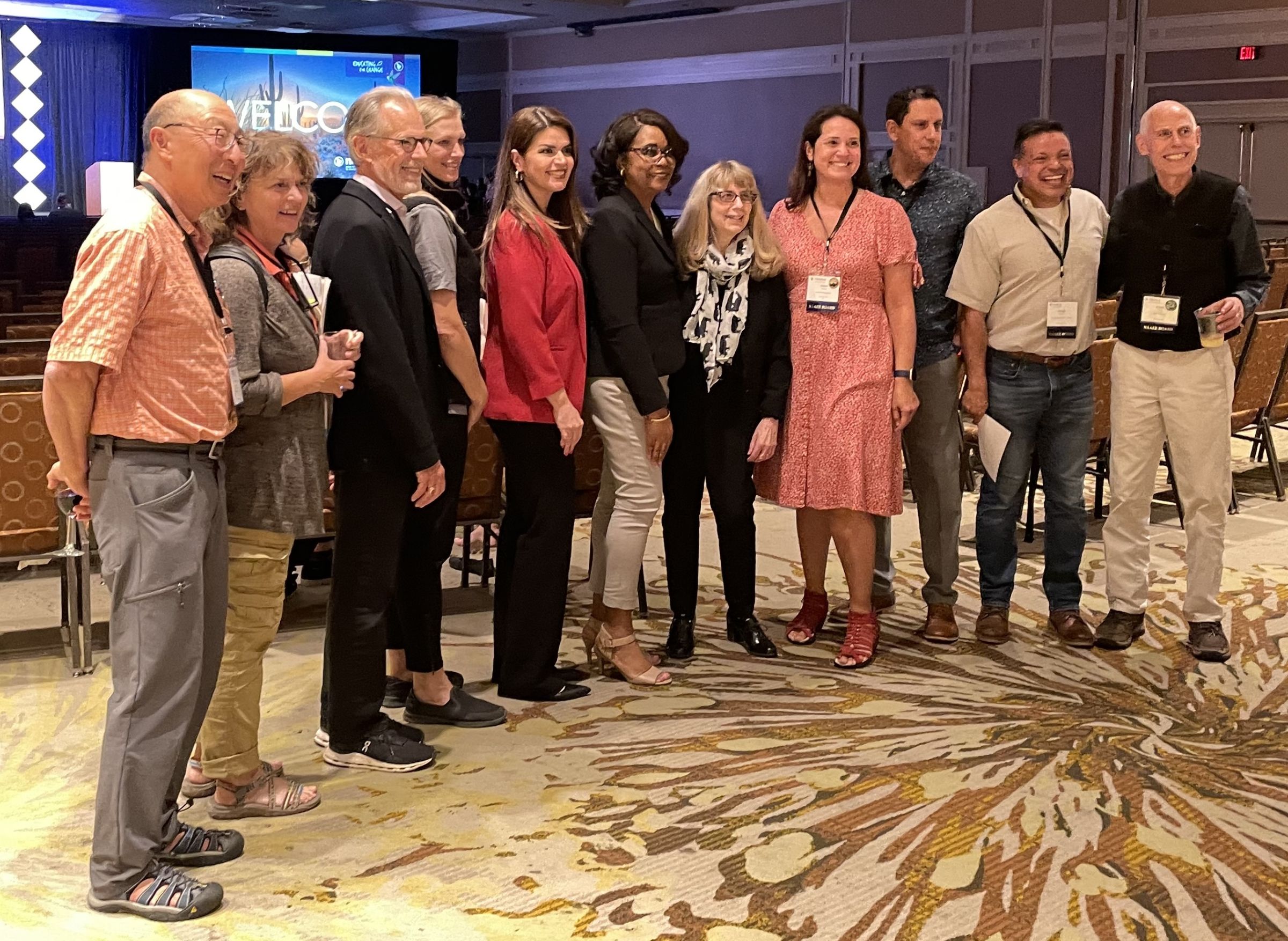 As keynoter Leander Lacy said, "How can we save the planet if we can't even be kind to each other?" Robin Wall Kimmerer, another keynoter and newly named MacArthur Genius award-winner, emphasized that we need to develop a more symbiotic relationship with nature and discover the special gifts each of us brings to the world. As she says, "The foundation of education is to discover that gift within us and learn to use it well." For all who registered for the conference and research symposium, you can still listen to Robin's keynote until the end of the month. Just log in to Attendee Hub on your desktop for the link.
The conference also showcased that after a couple of tough years of social distancing and budget cuts, our field is still vibrant, with young professionals joining seasoned leaders working together to explore strategies. We were also excited to award more than 200 scholarships to provide more opportunities for people from around the world to participate in the conference. Thanks to all our sponsors and to those of you who contributed to the scholarship fund through registration for making it possible to bring more of our colleagues to the conference next year.
As one of our scholarship recipients said:
Having the chance to be surrounded by and learn from so many professionals in this field is incredible. Throughout the conference, I bonded with coworkers, educators in our state affiliate, and educators from all over the world. Connecting with others in environmental education makes me feel like an important part of the team. The conference helped me reflect on myself, acknowledge areas where I can improve, and gain new perspectives.
With NAAEE 2022 behind us, we're looking forward to our conference in 2023, which will be virtual. In our survey last year, more than 75% of you voted for a virtual gathering every other year to save on CO2 emissions and to ensure that everyone would have access to the full conference. We'll have more about this in the new year; in the meantime, please send us any creative ideas that we can incorporate into an exciting online event!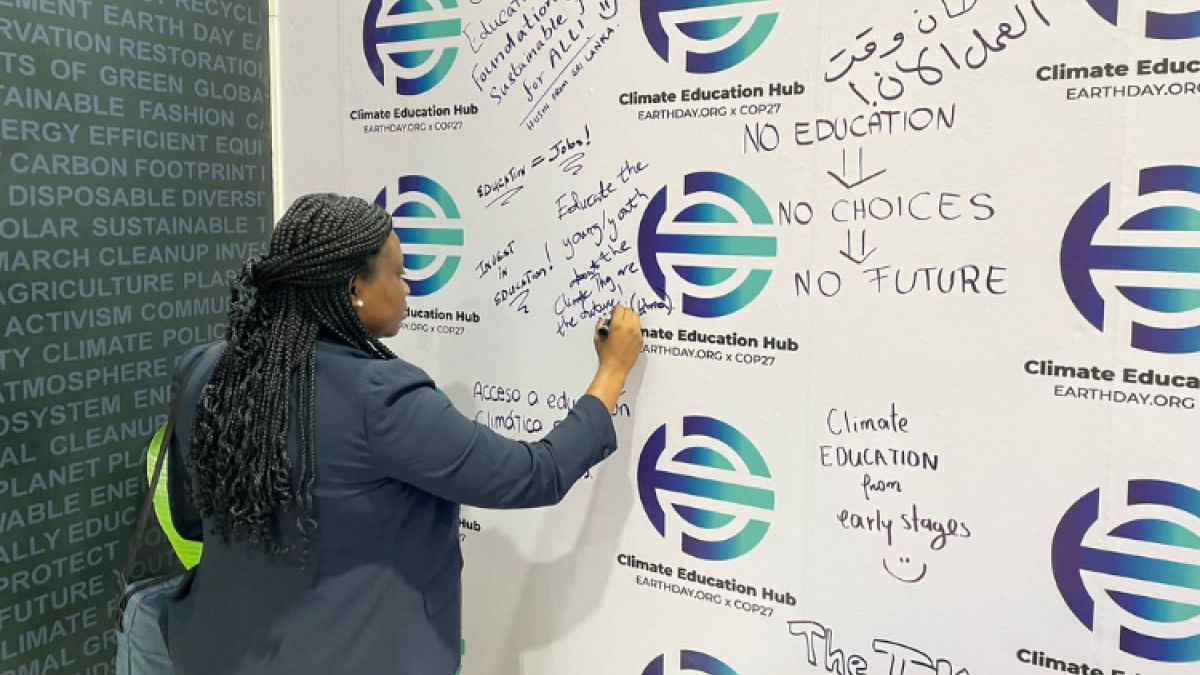 I want to close with a word about COP 27. António Guterres, Secretary General of the UN kicked off the 2-week gathering saying, "we are on a highway to climate hell with our foot on the accelerator." As we know, education is a key strategy that can help take our foot off the accelerator. Thanks to all our colleagues who are there highlighting education's critical role in addressing the climate crisis—including Earthday's Education Hub! We not only need all hands on deck, as the Secretary General said, but we need all disciplines, approaches, ages, and creative ideas to try to lessen the worst impacts.
As many of you know, we just hit 8 billion people on the planet. As the UN says that means "8 billion hopes. 8 billion dreams. And 8 billion solutions."
Thanks to all of you for being part of the solutions!
Judy Braus
Executive Director
Quality climate education is at the core of combatting climate change. 
—Renata Koch Alvarenga (EE 30 Under 30, Class of 2022)