Image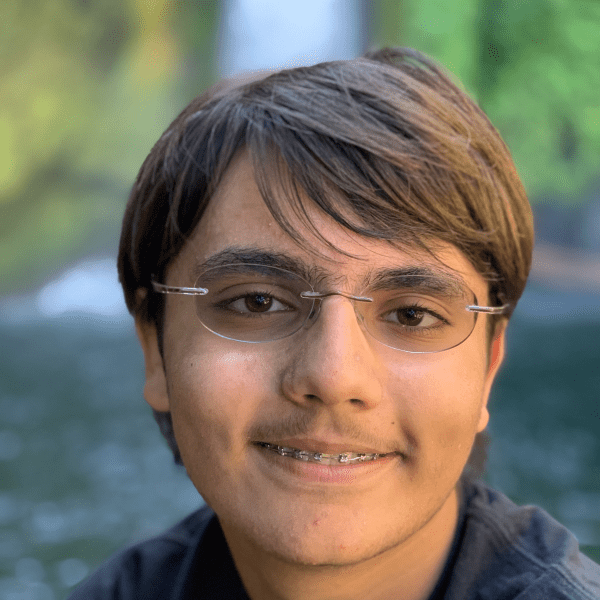 Ajani Stella

President and Founder, Kids Fight Climate Change
Age: 15
United States
Ajani (he/him) energizes young changemakers by creating accessible climate education that empowers young people to take individual and collective action.
How are you using education to build more sustainable and equitable communities?
My climate efforts have grown to focus primarily on youth climate education through the nonprofit I founded, Kids Fight Climate Change. Built and led entirely by young people, our goal is to make learning about climate change easy and accessible. Our website serves as a unique online learning platform that is continuously updated and upgraded. While most organizations focus entirely on in-person learning, our asynchronous model provides more accessible education tailored specifically to young people, creating resources that don't exist elsewhere. I also conduct in-person and online school talks, ranging from young elementary schoolers to high school seniors, to galvanize youth in classrooms. Our school talks have reached over 1,500 students in the last six months alone, and we estimate over the next year our reach to be 2,500–3,500 people. Combining these two arms of my organization, I hope to inspire collective action in communities and schools and work towards creating change locally and transnationally. Furthermore, over the past year—our first year in full operation—we've received investment that we hope to use to expand our reach to young people and partners, growing our programs to include expansive video content and action-oriented classroom curricula.
Tell us about your journey to where you are today.
My climate journey started in fifth grade (2016–17), when my STEM teacher, Vicki Sando, taught a class about climate change. When I took particular interest in the injustices of the crisis, she presented me with my first speaking opportunity: a speech to the NYC Teachers' Retirement Fund Board, urging fossil fuel divestment with 350NYC. Our successful coalition of policymakers, activists, public school teachers, and myself showed me the power of collective action, thrusting me into the movement. These influences led me to start my educational climate website in late 2017. Though my path since then has certainly not been a straight one, I always drifted back, drawn to the energy and hope that climate action provides. Still, climate education and accessible resources were woefully lacking. Therefore, in June 2021, I consolidated my resources and my website into my nonprofit, Kids Fight Climate Change. At the same time, I've been expanding my network, becoming an NGO delegate to COP 26 in Glasgow. Over the past year, I've been working on growing Kids Fight Climate Change as much as I can, from building my team to expanding our content and programs, and I hope that it will benefit even more young people and the EE community in the near future.
A LITTLE MORE ABOUT ME

What advice would you give to the next generation of leaders?

Get organized: individually, our impact is small; together, it's infinite. When we have shared goals, clear motives, and direct campaigns, we really can enact meaningful and lasting change.

Who (or what) do you look up to as inspiration?

Mary Childs Nerney, the secretary of the NAACP from 1912–1916, inspires me because of her incredible organizing and leadership abilities, exponentially expanding and consolidating the NAACP, paving the way for the organization to grow into the modern powerhouse it is. I try to emulate her skills in networking and making connections.

What's a passion project of yours outside of your work?

I'm an epic fantasy novelist and world-builder.

Do you prefer sunrise, sunset, midday, or midnight?

Sunrise—it's different everyday and the world is peaceful and quiet.