Image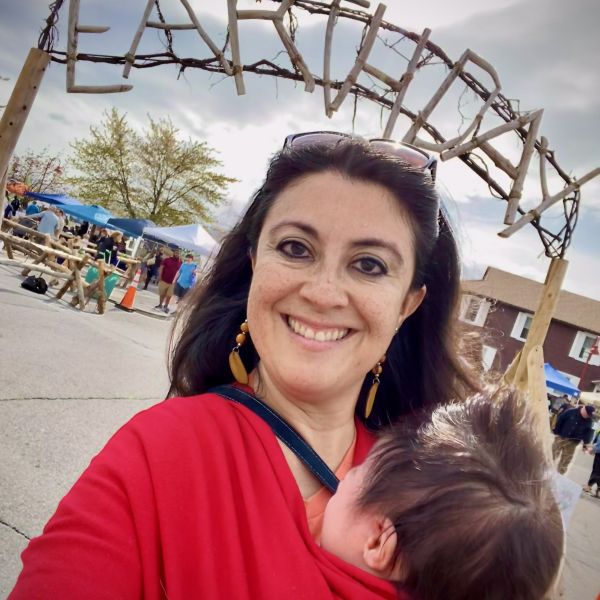 Alma A. Padilla (she/her/ella)

Volunteer Member, Ossining100
Alma bridges conservation science and education to demystify environmental topics to diverse audiences and to encourage active stewardship and lifelong love for nature.
About Alma
Alma (she/her) hails from the west Texas town of El Paso. She and her family recently threw down roots along the Hudson River in Ossining, New York. She earned her degree in biology from Cornell University, and after graduating, she worked in conservation field work throughout the western United States. Alma later returned home to become a public high school science special educator. Up until recently, she taught middle school science at an all-girls private school in New York City, where she founded the school's first sustainability team. Always looking to stay a bit feral even in the big city, Alma regularly pursued field work during summer breaks. She twice served as a mentor in The Nature Conservancy's Leaders in Environmental Action for the Future (LEAF) Program. Most recently, she contributed to projects in México and in New York City in herpetology, the study of amphibians and reptiles. 
Alma now works as the community outreach coordinator at Teatown Lake Reservation in Ossining, where her efforts focus on connecting with and leveraging local resources to create equitable access to all the nature that Teatown has to offer. She is a member of Green Ossining, where she co-led the effort to renew the Green Ossining Sustainability Partnership with local businesses, and she is also a member of Ossining100, a chapter of the CURE100 consortium focused on climate action through emissions reductions.
Alma recently welcomed a new baby, and along with her preschooler, she strives to be a "stay-outside-mom" with them, ensuring that communing with nature is second nature to both of them. Regardless of her role, Alma seeks to use her experiences to help demystify the outdoors to newcomers and to plant the seed of stewardship in all whom she crosses paths with. Above all, she strives to use her culture and language to demonstrate that we all belong in nature, to nature, and thus share responsibility for it.
Alma's Community Action Project (CAP) 
Alma's community action project involves addressing the seemingly straightforward, practical problem of traffic congestion and poor driver behavior at schools during drop-off and pick-up. This project will have widespread and long-lasting impacts on public health, child safety, environmental health, and ultimately, climate change, because it will aim to reduce air pollution. 
Alma wishes to engage local youth as leaders in a multifaceted public education and outreach campaign, one that would reach all the demographics in town. She'll also use community science to collect data to support solutions that are tailored to local needs, resources and priorities, while at same time create a template that can be replicated in communities facing similar issues. One of the principal facets of this engagement would be using her Spanish language and cultural skills to include a segment of the local population that is often left out of conversations related to climate change concerns, priorities, and solutions, namely, the local Latin American immigrant population. We need all hands on deck and cannot afford to be exclusive in our efforts, and she hopes to address that creatively.