Image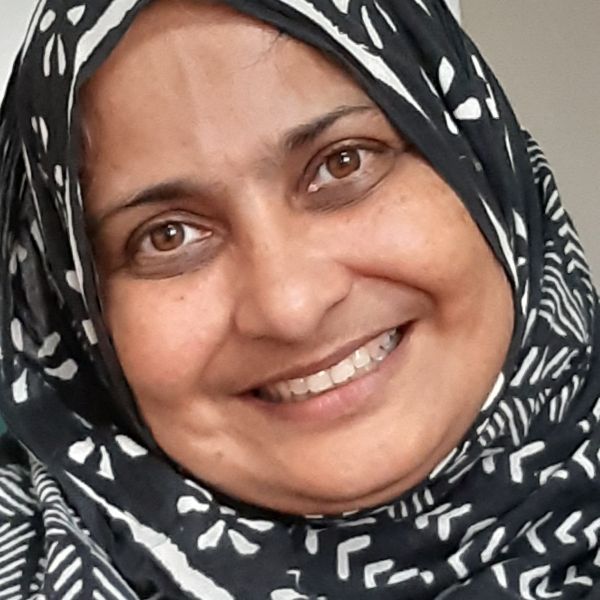 Aneesa Jamal (she/her)

PhD Student, Universiti Teknologi Malaysia Founder, Cogitation Club Partner, Youth Conservation Action Network (YouCAN)
Aneesa mentors children to write and publish storybooks about climate change and climate justice, empowering them to raise and amplify their voices for a global audience.
About Aneesa
As the founder and head of Al Qamar Academy, a school for Muslim minorities in Chennai, India, Aneesa (she/her) has over a decade of experience in being a community leader. She held an alternative vision of what schooling should look like for children, one which encouraged freedom of choice; embedded unstructured outdoor time; forged community connections; enabled stewardship activities; and contextualized the learning to local environments and situations. This kind of schooling conflicted with the community, which typically associated schooling with test scores, rote learning, and textbooks. To gain buy-in, she ran training sessions, community workshops, and events, and used social media. This work with children involved different kinds of leadership skills; we nurtured their self-esteem, confidence, imagination, and empathy through actively listening and involving them in decision making. Eventually, the school was recognized for its innovativeness by educators from across India. Her work was also recognized by top educational bodies in India, the foremost amongst them being the Homi Bhabha Centre for Science Education at the Tata Institute for Fundamental Research.
Aneesas's Community Action Project (CAP) 
India is the third largest emitter of greenhouse gases and the fifth most impacted. In a recent survey, over 70% of youth in India report feeling very anxious about climate change. Promisingly, over 90% claimed they would like to do something about climate change if given the opportunity. However, climate change education (CCE) in India is fragmented across subjects and classes. It focuses on transmitting scientific or technical knowledge about climate change but does not address socioeconomic-historical-cultural causes or impacts and fails to provide meaningful opportunities for children to take climate action. For this reason, there is a need for alternative approaches to CCE in India.
Aneesa's Climate Action Project plan is to create a network of educators who will implement the Earth Authors for Climate Change (EACC) across India by creating a curriculum playbook, recruiting, and training educators, and signing up schools. The EACC is transdisciplinary and emplaced, integrating scientific-technological content about climate change with experiential learning, arts-based education, and nature and place-based education. A crucial focus of the program is climate justice in a global-local context. The goal is to enable students to create authentic, meaningful products in the form of storybooks with a global audience.
 
The EACC enhances children's problem-solving, systems thinking, and critical thinking skills, showcases their creativity, improves socio-emotional skills, and instills empathy for vulnerable communities. The experience builds agency and empowers children as change-makers for social causes. The project will take approximately 15-18 months, culminating in a trial implementation with select schools in Chennai, India. Finally, the program also aims to help schools and the government achieve their targets for Sustainable Development Goals SDG 4 and SDG 13.