Image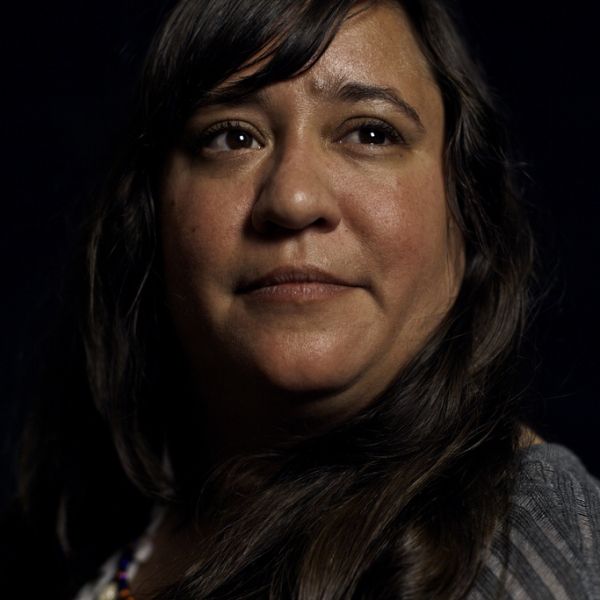 Angela Mooney D'Arcy

Executive Director, Sacred Places Institute for Indigenous Peoples Sustainability Initiative
Angela Mooney D'Arcy (Juaneno Band of Mission Indians, Acjachemen Nation) has been working with Tribal Nations, Indigenous peoples, and grassroots organizations on Indigenous environmental justice issues for over fourteen years.  She is the founder and Executive Director of the Sacred Places Institute for Indigenous Peoples, a Los Angeles-based, Indigenous-led organization that works to build the capacity of Tribal Nations and Indigenous peoples to protect sacred lands, waters, and cultures.  She is also the Co-Director of the United Coalition to Protect Panhe (UCPP), a grassroots alliance of Acjachemen people dedicated to the protection of their sacred sites.
She serves on the Board of the Blas Aguilar Adobe Museum & Acjachemen Cultural Center and secured funding from the Native Arts & Cultures Foundation, Mobilizing Communities through the Arts initiative to support monthly traditional cultural programming for tribal members at the museum in San Juan Capistrano, CA.  She also teaches Native American Law through the Ethnic Studies Department at the University of California, Riverside, and teaches Indigenous Cultural Resource Law in Theory and Practice through UCLA Extension and the TLCEE Working in Tribal Communities program.
She is a recipient of the New Voices Fellowship, a national Ford Foundation-funded program dedicated to cultivating the next generation of social justice leaders, the Earthjustice Sutherland Fellowship, awarded each year to a young lawyer to continue their work in environmental public-interest law, and is a member of the 2012 Circle of Leadership Academy sponsored by Native Americans in Philanthropy and the Center for Leadership Innovation.  She received her B.A. from Brown University and received her JD, with a concentration in Critical Race Studies and Federal Indian Law, from UCLA School of Law.