"Conservation begins right in Brooklyn": Aurelia uses her community as a classroom to teach her Inner City Rangers, Brooklyn's youngest environmental stewards, about conservation through an urban EE lens. 
How are you using education to build more sustainable and equitable communities?
During my early years as an environmental educator, I realized that most urban EE curriculum offered by larger organizations was not shaped by those urban residents most impacted by climate change. I looked at the neighborhoods that raised me to examine the environmental and climate issues we were facing. I found that many Black and Latinx people in these areas were already conservationists in their own way. For example, our reuse of single-use plastic bags for deep hair conditioning, our mothers yelling at us to "turn off that light"—this was our form of saving Earth. I built on that and decided to use the community as a classroom and guide. My Inner City Ranger program explores its local outdoors in Bedstuy, Brooklyn; not only are youth identifying common flora and fauna, but they're assessing how they can make a change at a young age, and having fun while doing it. I make sure that everything we do is through an asset-based lens. I want these kids to know that you don't need to live in a suburban or rural area to save the earth; conservation begins right in Brooklyn.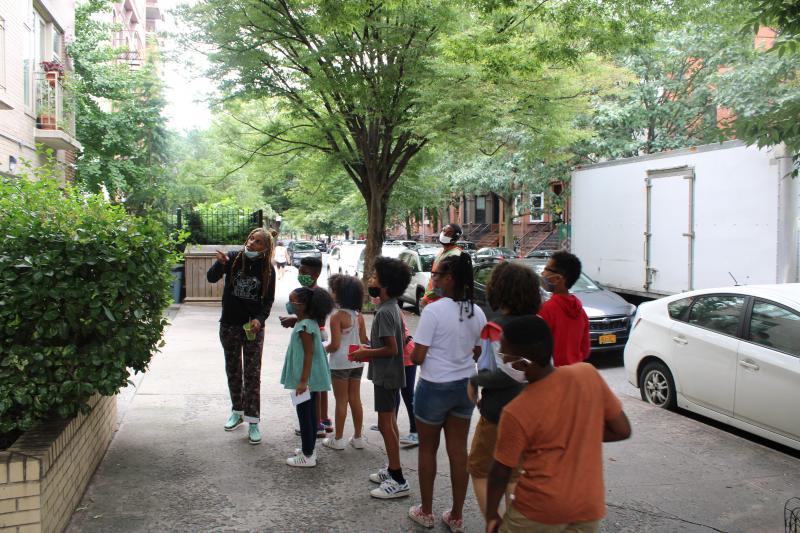 Tell us about your journey to where you are today. 
My path hasn't been conventional in any way, shape, or form. I dropped out of college after one year and felt lost. My aunt Dorcas helped me get involved with the National Park Service and the Student Conservation Association, and the rest is history. I think back on my childhood where I learned how to garden from my grandma, Florence. I think about my mom making time to take my brother and I to museums, allowing us to explore our world in the short windows of time we had when she had a day off of work. My inspiration comes from them. They were my first idea of what a community was: a group of people that will help you and teach you new ways of thinking. They were my drive to return to college and make something out of myself. I never envisioned being here, but they did. They encouraged me to take jobs in places I'd never been, to visit mountain ranges that us New York City kids only see on screen, and to apply for programs that I didn't even believe I was qualified for. Now I'm 28 and two years away from completing my EdD in Community-Based Leadership at my local university. It's important for people to know this didn't come easy, but I'm here. And I'm here to serve my community.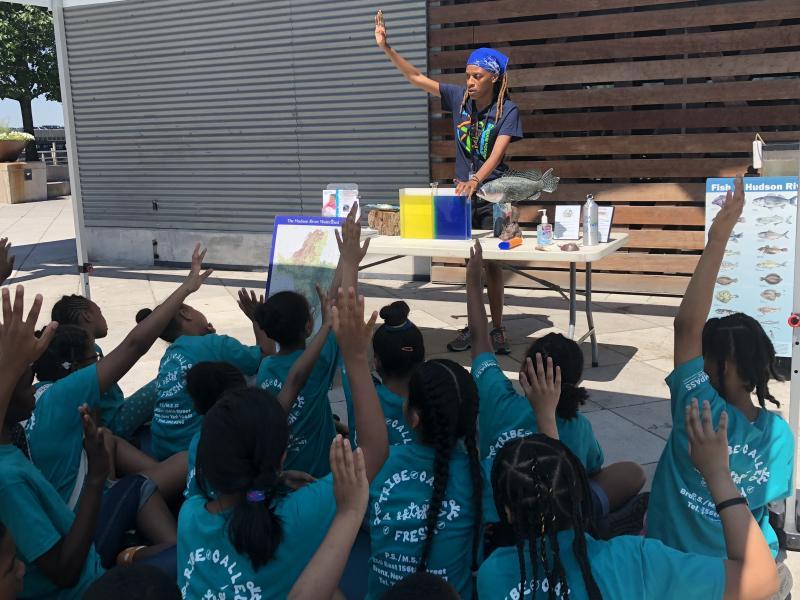 Who keeps you hopeful for the future?
My Inner City Ranger students are always excited to explore, learn, and share what they've learned in my program with family and friends!
Who do you look up to as inspiration?
Hattie Carthan, Bedstuy Brooklyn's very own environmentalist and a Black woman who put her community first.
What color would you be in a crayon box and why?
Gold. My name is Latin for golden, and it's my favorite jewelry to wear and dye color for my hair!
If you could be any animal or plant, what would you be and why?
Definitely a snake. I think snakes get bad rep, but they just like to mind their business and eat their food—two of my favorite activities!