Image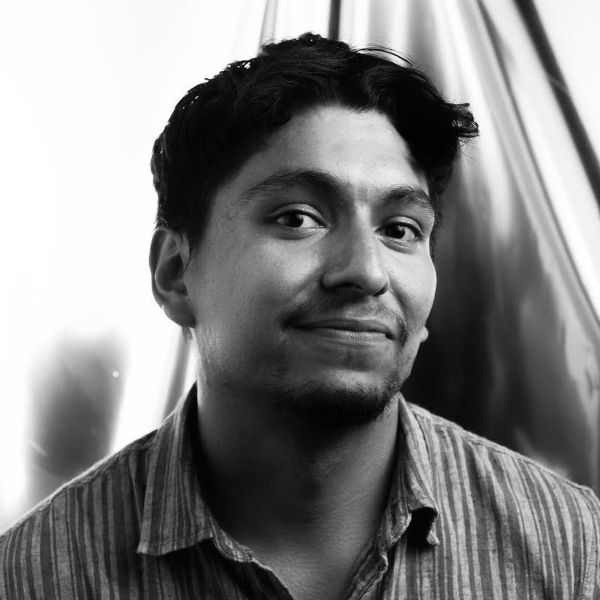 Brian Gomez

Researcher, DeJGLLC
United States Minor Outlying Islands
Age: 26
United States
Brian (he/him) supports diverse youth with the infrastructure they need to lead and drive the shift to a sustainable world.
How are you using education to build more sustainable and equitable communities?
My experiences have shown me deep inequities in communities and the challenges that exist for people to advocate for a sustainable world. I didn't learn about the pollution in my own community until I gained an education about these issues, which is an experience I describe in poetry. The first barrier I saw was around language, specifically Spanish language resources. I started translation and education in Spanish first as a docent at Shedd Aquarium, then at The Plant, a farm in Chicago, and finally at the Sunrise Movement, in a project called La Escuelita. The second barrier is understanding the resources necessary for marginalized people to advocate for themselves and the sustainability of their communities. I was excited to work on bridging that gap at Sunrise and the Sierra Club, working on pilot projects to drive funding to get hundreds of young people from communities at the frontlines of environmental degradation to become involved and educated, and to lead. Finally, the last piece is ensuring that spaces offer diverse learning environments. As someone who often needs and thrives in nonverbal types of communications—visual, sensory, and written communication over auditory processing—I want to ensure spaces are inclusive of people like me.
Tell us about your journey to where you are today.
I first became passionate about environmental issues through my local aquarium, Shedd Aquarium in Chicago. After learning about lake pollution, I got involved in my high school's environmental team and with ACE. I continued working with students through college, working on getting our public schools to switch to renewable energy and creating a nonprofit called CYACA. I became interested in political education and getting other young people activated to make change. I was inspired by how much a platform could provide for students and how it lets them take the lead on issues like solar for their schools and supporting clean energy bills in Illinois. With the Sierra Club, I continued training young people across the country on renewable energy and organizing in places like Texas, California, and Washington, DC. I realized the value in a national youth movement and started working at the Sunrise Movement, continuing to build the infrastructure for young people to learn and lead while also doing some training myself. Now I'm working out what a global movement could look like where young people from around the world are learning together and making change. I have become reengaged as a board member with amazing organizations like SustainUS and Earth Guardians that are working at the global scale.
A LITTLE MORE ABOUT ME

Who (or what) do you look up to as inspiration?

I look to my friends. They are magical, strong, and talented young people that give me hope and strength to discover new realities.

How do you recharge?

I recharge by taking walks, writing poetry, and dreaming.

What's a passion project of yours outside of your work?

I really like fitness, specifically yoga and aerial silks. I love moving my body in interesting ways and learning about the physical and spiritual aspects of it.

Do you prefer sunrise, sunset, midday, or midnight?

Midday because it is the one moment in the day that I think about what has happened and what's to come.
Brian Gomez Images