Image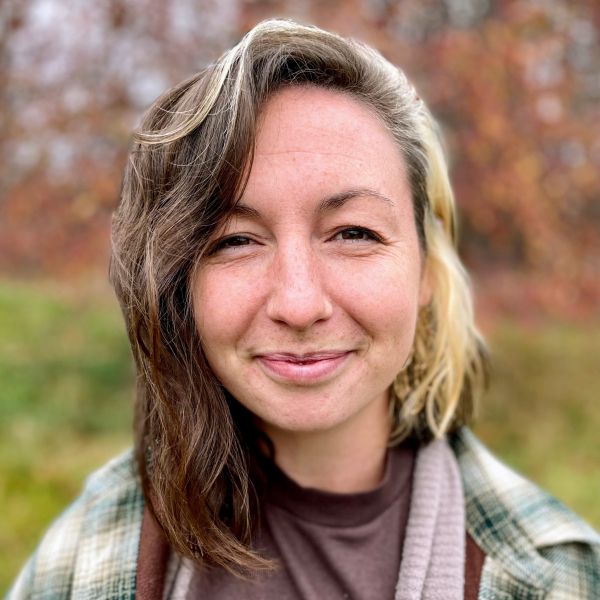 Danielle Hefferan (she/her)

Regional MN Education Coordinator, Climate Generation
Danielle is a naturalist, educator, and community member who strives to bring people together to co-create the future they want to see. 
About Danielle
Danielle (she/her) strives to bring people together to co-create a thriving future. Growing up in South Minneapolis, a stone's throw away from where her mother's family was raised, Danielle was fortunate to develop a deep love for people and place throughout her childhood. Through being a naturalist and community member she has learned the value of slowing down, paying attention, and participating in her surroundings. Having a master's in Teaching focused on community-centered climate solutions and formerly being a director of a graduate program in environmental education, Danielle has a passion for pedagogy and helping educators offer a promising future for their learners. Living in Finland, Minnesota surrounded by a robust community (human and natural) is inspiring. She loves spending time nesting in her home, cooking meals, connecting with fellow humans, and moving her body.
About Danielle's Community Action Project (CAP)
Danielle will be facilitating a collaborative process to lay out a strategic vision and plan for the Regional Education program support in Minnesota through her organization, Climate Generation. Climate Generation has 17 years of experience in offering climate change education resources and professional development to educators on state and national levels. Danielle seeks to build out more consistent and strategic regional support in Minnesota with hopes of replicating that strategy more broadly. 
Danielle will work to align programming with the Climate Generation mission statement and organizational programming to respond to audiences' needs. She plans to begin this process internally to build alignment across all Climate Generation programs: policy, youth, education, and community storytelling. From there Danielle will engage youth, teachers, and community voices to decipher what schools and communities need to build capacity for climate change and climate justice education in Minnesota. She hopes the process builds support and coalitions to partner on some of the strategies identified. The end product will be a well-researched, community-responsive action plan and vision to inform the Regional Education program in Minnesota for the next three years.