Image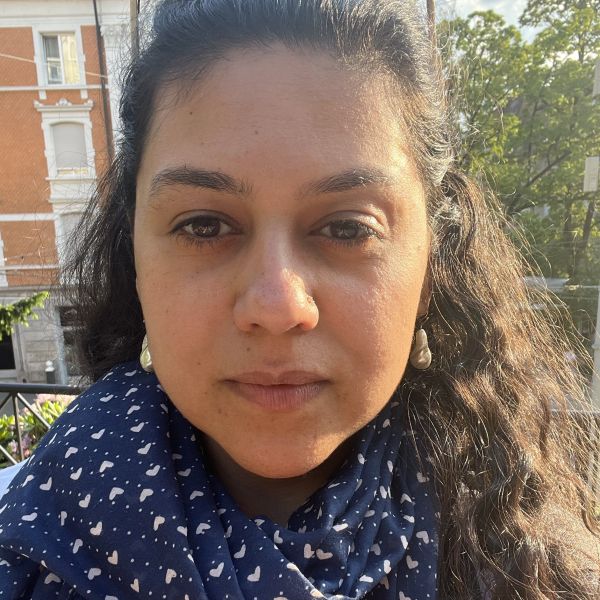 Deepika Joon (she/her)

Research Associate, Institute for Sustainable Development and Learning, Leuphana University
About Deepika
Deepika's (she/her) research and professional praxis intersect with sustainability learning, critical pedagogy, politics, and youth engagement. Mobilizing, supporting, and learning with young people lies at the core of her work. Deepika is working at Institute for Sustainable Development and Learning (ISDL) at Leuphana University of Lüneburg in Germany. She is pursuing her Ph.D. in evaluation of youth engagement in climate change education. At ISDL, she leads an international teacher education project called Politics4Future to foster sustainability competencies and civic action. She is the scientific coordinator of activities of UNESCO Chair in Higher Education for Sustainable Development (HESD) at Leuphana University. She manages the UNITWIN Network on Education for Sustainable Development and Social Transformation, aimed to foster research and innovation in the field of teacher education. 
About Deepika's Community Action Project
The community action project will be implemented over the course of six months in the winter semester of 2023–24. The project is called "Politics4Future" and explores the potential of university-community collaborations on civic action through active learning methodologies. Under the project, Leuphana university students will work with secondary school students in the city of Lüneburg, Germany to identify climate change challenges towards generate civic action-oriented solutions. The participating students will learn how to conduct action research and be introduced to scientific methods and critique, group work, and communication. Through peer-to-peer learning, the students will collectively generate and implement scalable solutions oriented towards civic action and learning on climate change.