Image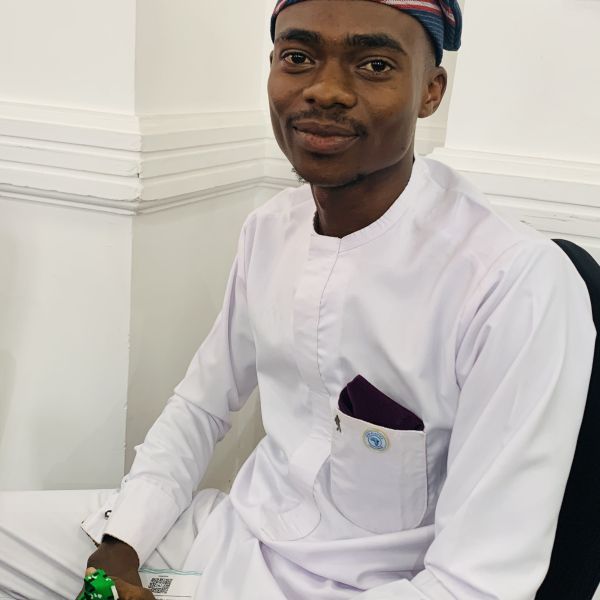 Emadago Oghenekevwe William (he/him)

Naza Agape Foundation
Oghenekevwe is a girls advocate, environmental educator, and social entrepreneur. During his advocacy campaigns, he teaches local young people about the environment and climate change.
Nigeria, Age 24 
---
How are you using education to build more sustainable and equitable communities? Tell us about your EE work and impact.
When we visit local communities through my work in Naza Agape Foundation, I incorporate environmental education (EE) and educate them on environmental sustainability using local terms and simple language. Working with over 150 volunteers under my leadership, I engage locals on how to start up sustainable and eco-friendly businesses to replace unsustainable habits and create more employment. Some of these business ideas include organic farming, waste composting, plastic collection, and sales to recyclers, etc. Using EE has proven to be very successful.  It is a win-win for the locals who otherwise would not adopt sustainable practices if they feel they have nothing to gain from it. Coupled with my work with Break Free From Plastics Awareness Initiative, 
The Break-Free From Plastic Awareness Initiative is where I've engaged people through the internet since 2018, and also on my LinkedIn account, where I speak about climate change and sustainability, I have engaged over 18,000 locals in more than 20 communities on environmental education and sustainable entrepreneurship since 2018. Currently, I am working on a session under Mock COP in partnership with the Nigerian National Youth Service Corp, where I will educate over 1500 youths on environmental sustainability and climate change.
Tell us about your journey to where you are today. What inspired you? What has your path been like?
Due to the love I have for humanity and nature, and wanting to make an impact, I went in search of organizations I could volunteer with in 2018. That was how I met  Mr. Ibrahim, a renowned climate activist in Nigeria and the co-founder of Break Free From Plastics Awareness Initiative, where my journey started. I joined their programs virtually because we were not in the same city. To increase my impact and reach, I joined Naza Agape Foundation as a volunteer in 2019. Naza was more focused on the education and welfare of rural and crisis-affected children. Due to my dedication and zeal, I quickly became a team lead in 2020 and a state head in 2021. Right now, I am a regional director at Naza and I am also a member of other youth-led and climate-focused organizations like Care About Climate and Mock COP. I'm increasing my impact and achieving my dreams.
A Little More About Me

What advice would you give to the next generation of leaders?

Be steadfast and focused on your goals. Remember to dream big, but don't forget to work big, also.

If you could be any animal or plant, what would you be and why?

Cactus because they are resilient and can withstand long periods of drought.

How do you unwind?

I hang out with friends.

Do you prefer sunrise, sunset, midday, or midnight?

Sunset