Image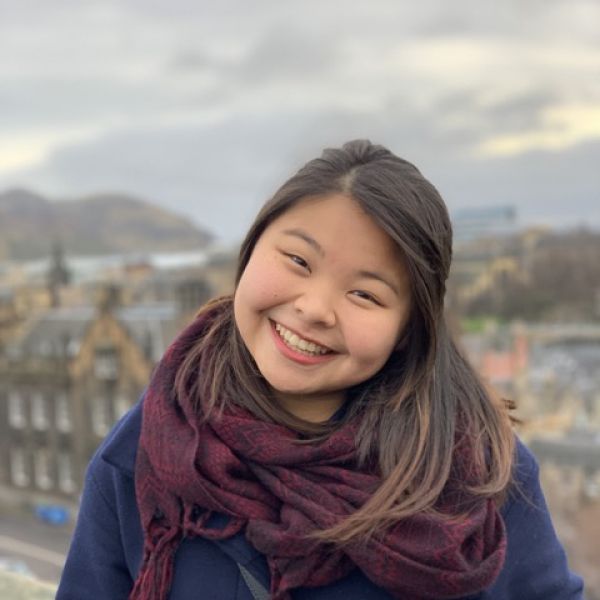 Ernielly Leo (she/her)

Executive Director, Embark Sustainability Society
Nelly is a longtime climate justice advocate, strategist, engagement enthusiast, facilitator, and community builder dedicated to a just, sustainable, and liveable world
Canada, Age 29 
---
How are you using education to build more sustainable and equitable communities? Tell us about your EE work and impact.
I believe in people power and in making knowledge and information as accessible as possible to the public. As a community organizer and later as an educator in more formalized spaces in higher education, I realized that there is a lot of jargon and ineffective communication used when talking about critical environmental issues, and a need to make these conversations relatable. I started by doing in person programming and eventually found my groove in community engagement. I lead a rad team of folks at Embark Sustainability in making environmental, food, and climate justice an accessible topic through low-barrier programming and engagement strategies that support students in discovering their own personal relationships to these issues, motivating  them to take action for equitable and sustainable futures. My heart's work is to center relationships, diversity of perspectives, educational equity and access, and lived experiences in environmental education. Together we know a lot!
Tell us about your journey to where you are today. What inspired you? What has your path been like?
I spent most of my childhood in a rapidly urbanizing coastal city where development was often done at the expense of people and nature so I have only ever known environmental protection and community work as two sides of the same coin. In seeking resilient and transformative solutions to the compounding environmental and social crisis we face, I've worn multiple hats working on multi stakeholder collaborations, policy, and research in all things food, biodiversity, and people through a diversity of roles as strategist, educator, community facilitator, and project manager. Shortly after completing my interdisciplinary degree at UBC, I went on to pursue a Master's at the University of Oxford, where I looked at the role of ecosystem services in climate-smart agriculture programs. Grassroots and community work taught me that policy without people is not a sustainable solution which fueled my interest in knowledge sharing and mobilization. It was only through conversation with my mentors and peers that I began to view my work in deepening relationship and embedding reciprocity into true partnerships and capacity building as environmental education work! I will always be grateful and thankful to those who continue to pave the way before me and to those who inspire joy and hope on days where the world feels extra hard.
A Little More About Me

What (or who) keeps you hopeful for the future?

Intergenerational work! Learning from my elders and being challenged and inspired by my peers and youth.

If you could be any animal or plant, what would you be and why?

I'd like to be a coconut tree, it's useful for so many things and they get to be in warm and sunny places year round

If you could have one superpower, what would it be?

Simple - I'd love to fly!

How do you unwind?

Long walks with my dog.