Image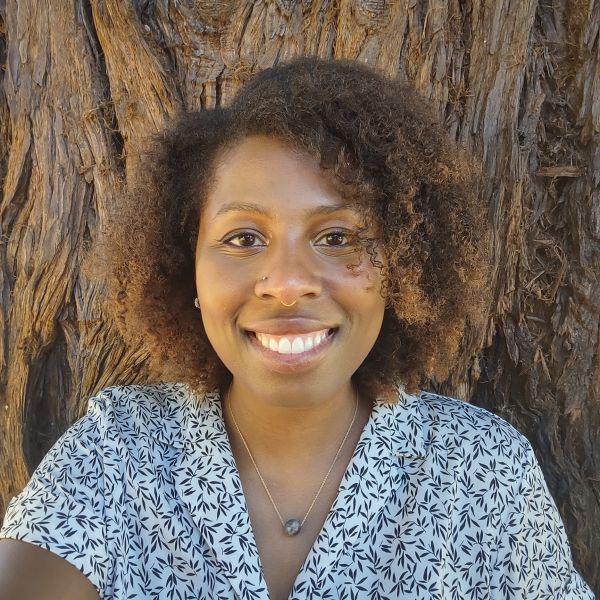 Gloria Desanker (she/her)

Principal Consultant, Map Nerd Consulting
Gloria is passionate about sharing the power of GIS, data, and maps to tell stories that matter.
About Gloria
Gloria Desanker (she/her) founded Map Nerd Consulting where she works as a GIS analyst and spatial storyteller. She works with organizations of all sizes and backgrounds to help them integrate data, maps, and communication services to show their why. Advocating for the representation of people who look like her and share similar experiences has been a passion of Gloria's throughout her academic and professional career. 
Gloria has a B.S. in Environmental Science from UVA and a M.S. in Forestry from MSU. She also participated in EGA's Environmental Fellows Program where she partnered with an environmental nonprofit and gained knowledge on environmental equity and justice. Being a woman of color has significantly shaped her experience in the environmental, forestry, and GIS fields and continues to shape how she wants to impact these spaces. Map Nerd Consulting's goal is not only to share and show stories but to also share and spread Gloria's story in the relationships and collaborations she partakes in. Since graduating college, Gloria has been expanding her ability to help convey people's stories by completing the Google Marketing and E-Commerce Professional Certificate and has been leading multiple marketing initiatives. This Map Nerd is changing the norm of what a scientist looks like, of who belongs in nature, and breaking down barriers for the next generation of Map Nerds to come.
About Gloria's Community Action Project (CAP)
Gloria will partner with NorthStar of GIS, whose mission is to advance intersectional racial justice, equity, and belonging in GIS, geography, and STEM. Together, they will develop GIS curriculum and training materials specifically for and by Black people and the Black African diaspora. These trainings will cover how GIS, maps, data, and storytelling have been used to create a historic narrative that is rooted in white supremacy. Attendees will be given the knowledge and resources to create a more accurate representation of Black people and communities in the context of climate change.