Image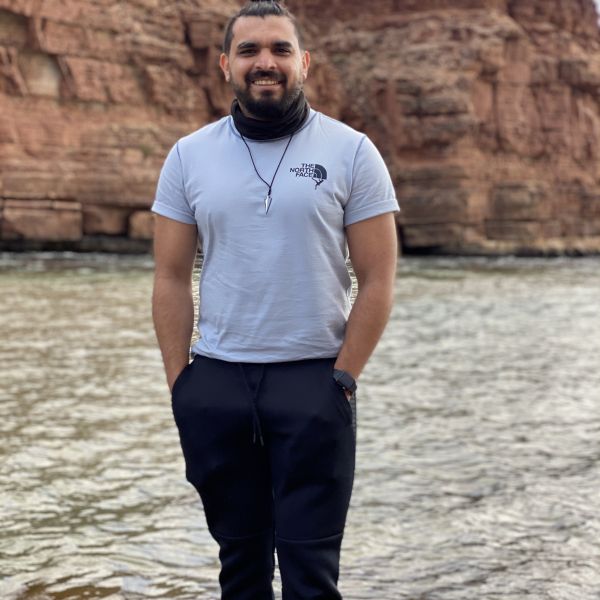 Hamza Malik (he/him)

Teaching and Research Fellow, Lloyd Center for the Environment; Board Member, Massachusetts Environmental Education Society
Hamza is a science education researcher who supports students and teachers to better understand the nexus of in-school and out-of-school learning places (i.e., Nature Centers).
About Hamza
Hamza Malik (he/him) is a STEM Education Ph.D. Candidate at UMass Dartmouth and holds an MBA in Environmental Policy (UMass Dartmouth) and a BS in Economics and Communications (FC College, Lahore, Pakistan). He has five years of experience in environmental education programs and outreach with WWF-Pakistan (World Wide Fund for Nature) and WWF-South Pacific Fiji Islands. He currently holds a Teaching and Research fellowship at the Lloyd Center for the Environment. 
About Hamza's Community Action Project (CAP)
As a part of the NAAEE CEE-Change Fellowship project, Hamza plans to develop and implement a new education program highlighting human-induced climate change effects on coastal birds and their habitats while utilizing nature photography components. 
The first pilot program will be offered during the school spring break of April 2024, and the second pilot program will be offered in August 2024. This program will be open for students from grade level 5 to 8. The class size for this program will be up to 12 students per session. The course will be divided into three parts. The first part will focus on teaching students about different birds, their habitats, and climate change's impacts on them. Lloyd Center for the Environment (LCE) experts will conduct this session. The second part will include teaching students about various tips and techniques related to bird photography. Students will be given individual point-and-shoot cameras for the day. The third part will consist of a trail walk throughout the LCE's property for the students to take pictures of the various birds and their habitats. 
Implementing nature photography in this program will promote critical thinking for solutions to prevent and highlight human-induced climate change effects on coastal birds. Students will be engaged in activities outside of traditional classroom settings.