Image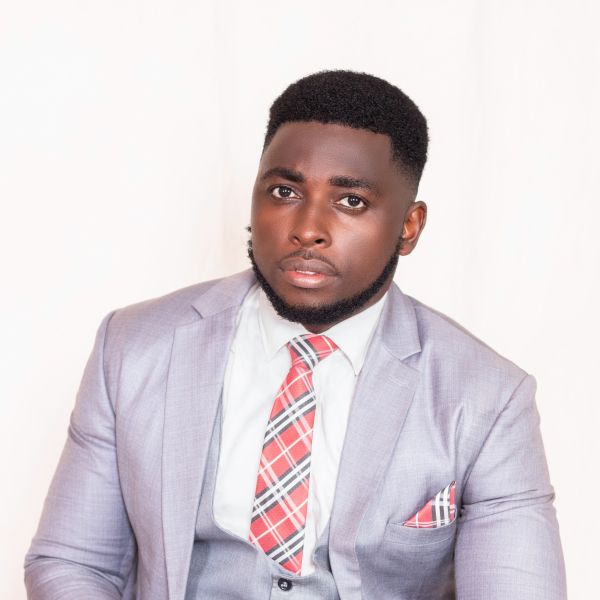 Harrison Ashangwa

Executive Director, International Student Environmental Coalition
Age: 27
Cameroon
Harris (he/him) is an environmental engineer, consultant, and advocate empowering young people to lead action for climate and environmental justice. 
How are you using education to build more sustainable and equitable communities?
I am the executive director of the International Student Environmental Coalition, where we are giving young people the organizational capacity, resources, and leadership skills to engage in grassroots movements for climate and environmental justice in their communities and countries. In over 30+ countries, the young people we empower are using environmental education, advocacy, and grassroots initiatives to champion climate and environmental justice.
In Cameroon, the International Student Environmental Coalition uses environmental education to empower and educate young people and communities about climate change with local mitigation and adaptation strategies, environmental protection and conservation, proper waste management, pollution control, and sustainable development. Our school programs, initiatives, and activities have engaged more than 150,000 young people in primary and secondary schools, planted over two thousand trees, and supported schools and communities with tools and materials for effective waste management, a serious environmental issue across the country. We are also engaged in training more than 100 grassroots environmental leaders and activists to champion local initiatives in their communities for greater climate justice and climate action. Check out some of our work here.
Tell us about your journey to where you are today.
I grew up in a small community in northwest Cameroon where my mother, and the majority of the people of my community, were farmers who struggled with food insecurity amidst the unpredictable weather affecting the growing seasons every year. When I got to university, I began investigating why rain had been delayed in all recent farming seasons and realized it was due to climate change. To do something about it, I started educating farmers in my community about climate change because I realized everyone was ignorant about what was happening. In 2016, after my three years in the university, I co-founded an agricultural project known as Agrichot, with an aim to help smallholder farmers cultivate and save more through climate-smart agricultural techniques. Agrichot included a formal education program for farmers in northwest Cameroon to learn about climate change, mitigation strategies, drought-resistant agricultural practices, and a year-round cultivation to increase farm yields. 
I realized climate change was just one of the many environmental challenges we face all over the country, prompting me to earn a master's degree in Environmental Engineering which enables me to proffer and design technical solutions to these environmental challenges. The lack of education about climate change and these environmental issues prompted me to go down this path. I founded and became the National Director of the International Student Environmental Coalition (ISEC) Cameroon in 2017, and we began educating Cameroonians from all walks of life about climate change, environmental issues, and taking action.
A LITTLE MORE ABOUT ME

What advice would you give to the next generation of leaders?

Young people have the enthusiasm, energy, and passion to lead change in their communities, countries, and the world at large. They should dare to challenge the status quo and lead the change they want to see because if they don't do so, the consequences will meet them tomorrow as they are the future of our planet.

What are you happiest doing?

When I do little things or take personal action to protect the environment and talk to others about the environment. Like refusing single-use plastic in a supermarket, cycling, taking public transportation, and so on. It gives me a feeling of power, and I'm happy.

What makes you most excited to be an EE30U30 awardee?

Joining a community of changemakers around the world doing amazing things in their communities for the future of our planet is exciting to me. To learn from their stories, experiences, and the work they do.

What (or who) keeps you hopeful for the future?

Young people who are championing and taking the lead for climate action in their communities around the world.