Image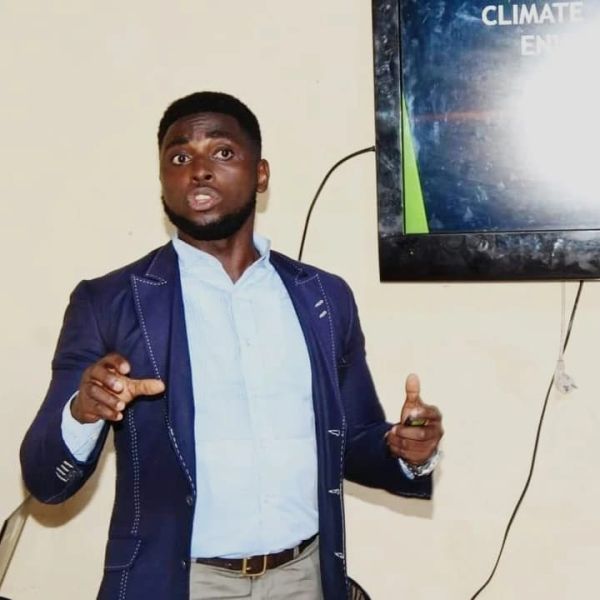 Harrison Ashangwa (he/him)

Executive Director, International Student Environmental Coalition
Harrison is an environmental engineer, sustainability and climate leader, empowering and equipping young people with the tools, skills, support, and mentorship to be at the forefront of climate action and drivers of change in their respective communities, working towards a sustainable and just future of our planet.
About Harrison
Harrison Ashangwa (he/him) is an environmental engineer, sustainability consultant, and climate justice advocate with over 6 years of experience working in various organizations and projects across Africa. He has expertise in environmental education, climate action renewable energy, waste management and circular economy, community empowerment, and youth leadership. He is currently the executive director of the International Student Environmental Coalition, a youth-led movement that supports young people in over 30 countries to engage in grassroots movements for climate justice. Harrison, is passionate about promoting greater climate action and sustainability across Africa and globally. Harrison holds a Master's degree in Environmental Engineering and is currently completing a research program in Global Change and Sustainability at Ca Foscari University of Venice, Italy. Harrison firmly believes that young people play a significant and pivotal role in promoting and working towards a sustainable and equitable future for our planet, and that through environmental education communities can be empowered to drive and lead change around them
About Harrison's Community Action Project
Green Earth Initiative Cameroon is a project which seeks to equip and empower young people and students in secondary schools across Cameroon for climate action. Through educative sessions, clubs activities, competitions and interactive discussions, students are learning about climate change, fostering climate action in their schools, homes and communities and also getting empowered to drive action among their peers. Through a model of environment and eco-clubs, students can continuously learn and actively engage in environmental action in their school environments. So far Green Earth Initiative Cameroon has reached more than 10,000 students involving 12 schools across 2 regions of Cameroon, planting over 1000 trees. Through this community action project, Harrison will be developing a leadership manual and training guide to be used to equip and train young people and community leaders who will in turn lead and run activities of Green Earth Initiative Cameroon in their communities in other regions. The community action project also aims to directly reach 5000 students across 5 schools in the City of Douala in Cameroon, plant 500 trees and train students about household waste management including composting and production of biogas for domestic use.