Image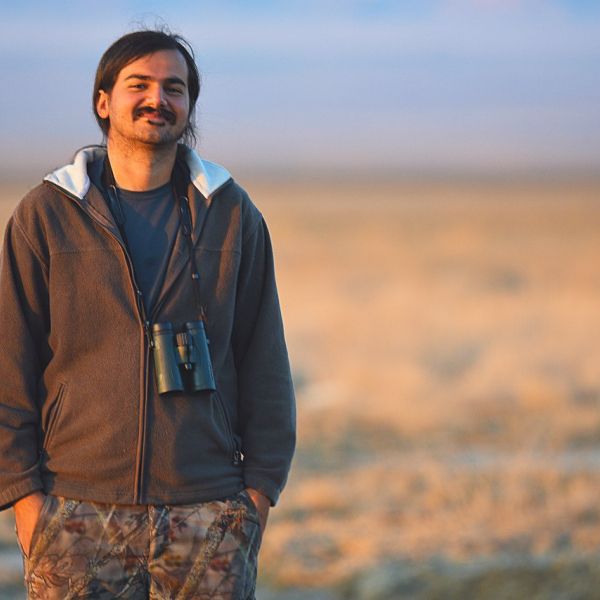 Iman Ebrahimi

CEO, AvayeBoom Bird Conservation Society
Iran, Islamic Republic of
Age: 28
Iran
Iman (he/him) is the founder of AvayeBoom Society and implements bird-watching training programs to connect thousands of people with wildlife.
How are you using education to build more sustainable and equitable communities? 
I believe that people try to maintain things with which they have an emotional connection. These connections are built through education and experiences. I educate people about birds and encourage them to use their new knowledge to find birds and enjoy watching them, so that they can have beautiful memories of birds. This leads to an emotional connection, which in turn can make them feel a sense of deep responsibility for the conservation of nature and the environment. Besides its effects on nature, such an emotional bond between people and birds can help improve people's mental health and their quality of life.
As the leader of the AvayeBoom Bird Conservation Society team, I have managed projects to create and protect the connection between people and birds. Since 2017, we have included more than 4,000 children, environmentalists, nature guides, firefighters, schoolteachers, and interested citizens in our educational programs at AvayeBoom. Many of them are now educators themselves or are working in various groups as volunteers to conserve the environment.
Tell us about your journey to where you are today. 
When I became acquainted with bird-watching at the age of 16, there was no one in my city—Isfahan—who could guide me. As a result, I decided to make the people of my city and country more familiar with birds. At the age of 20, I was invited to teach birdwatching to nature tour guides. To this date, I have introduced more than 700 nature tour guides to bird-watching.
When I was 21, we set up the AvayeBoom Bird Conservation Society. AvayeBoom is the only bird conservation society in central Iran. AvayeBoom currently has 210 volunteers, has trained more than 4,000 children and adolescents in bird-watching, has implemented six national projects for bird conservation, and has provided training to rangers in four other provinces of the country. 
So far, I have interviewed 18 news agencies, newspapers, and magazines in Iran, raising further awareness about bird reservations and bird watching. Moreover, last year, I wrote a book on bird migration in Iran, which was the first book on the subject in Iran. Currently, I am working as the CEO of AvayeBoom, where I use my background in psychology to create projects to inform people about matters related to wildlife.
A LITTLE MORE ABOUT ME

What are you happiest doing?
I am happiest when I am teaching about animals' behavior in the wild and seeing the surprised faces of listeners.

If a genie granted you one wish, what would it be?
To be able to fly from one continent to another for a year with migratory birds.

What is your superpower?
My superpower is sustaining the morale of my team, even in the worst imaginable circumstances.

Where do you wish to be in 10 years?
I wish to lead an international team to conserve or reintroduce an endangered species.