Image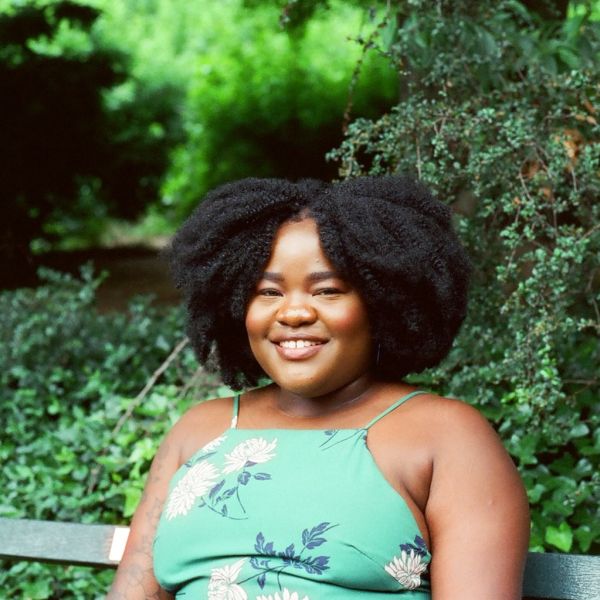 Iyeshima Harris

Director of Youth and Community Engagement, Green Guerillas
Age: 26
United States
Iye (she/her) is a food justice advocate who creates spaces for youth leaders to learn about food, health, and environmental sustainability and ensures that youth voices are heard in the food justice movement.
How are you using education to build more sustainable and equitable communities?
Currently, I am the co-director at East New York Farms and director of youth and community engagement at Green Guerillas. At Green Guerillas, I co-founded the Youth Empowerment Pipeline. The program was designed for youth interns, ages 17–21 years old, that enjoy their work in food justice but have no program to harness their skills and provide them with opportunities to grow in the field. This program allows for youth to work closely with community gardeners, advocates, and other youth leaders in various programs. I became interested in the connection between people's fundamental rights and social justice issues in the context of public policy development processes and measures. A double-major in political science and sociology exposed me to the raw truth and furthered my eagerness to change our political system. Throughout my work, I've made sure to bring my experience into my teachings so that youth and young adults can acquire the critical thinking skills needed for change. I am dedicated to my passion and will forever continue to empower youth and community leaders and adults by creating spaces where they can grow and be agents for change.
Tell us about your journey to where you are today.
My passion for food and environmental advocacy started at the age of 14 when I joined my first youth internship program at Green Guerillas. When I emigrated to the United States from Jamaica, the adjustment was not easy. I was nervous and did not know what to expect in this new environment. Once I arrived in New York, I realized that everything was made of solid brick and the sidewalks were fully paved in concrete. I vowed to myself that I would create and provide an environment where youth, who had never experienced raw nature, got the opportunity to grow their own food and be a part of the process. For the past 12 years, I have kept my vow.
My passion is to use my skills and experiences in food justice to motivate youth to raise their voices and advocate for healthy food accessibility in their neighborhoods. I help them to understand that their work and passion are what drive our food movement today. Working toward equal access to fresh and healthy food in urban areas, I provide education to young generations and promote strong interpersonal relationships that can lead to the formation of communities centered around future farmers.
My experiences in various youth-led programs have exposed me to grassroots organizing and networking for the past 12 years. In high school, I was a part of the Youth Food Policy Council that spearheaded the Lunch4Learning Campaign with Community Food Advocates. The campaign was successful and allowed for universal free school lunch for all students in the NYC public school system. This exposure ignited me to further my advocacy in youth organizing, which led me to become the organizer for the Youth Food Justice Network. There, I organized youth gatherings with various youth-led organizations across the Northeast region for over four years. I built meaningful relationships with so many food justice stewards. I am continuously building systems for food growers so that we can build a regenerative economy that can circulate holistic wealth in marginalized communities.
A LITTLE MORE ABOUT ME

What advice would you give to the next generation of leaders?

To lead with empathy, compassion, and care. This is important because it allows for us to make rational decisions by understanding the other person's perspective.

What's a passion project of yours outside of your work?

I enjoy designing and implementing youth programs and curriculum outside of my regular work responsibilities.

Would you rather live underwater or in the sky?

I would rather live in the sky. You can never run out of space.