Image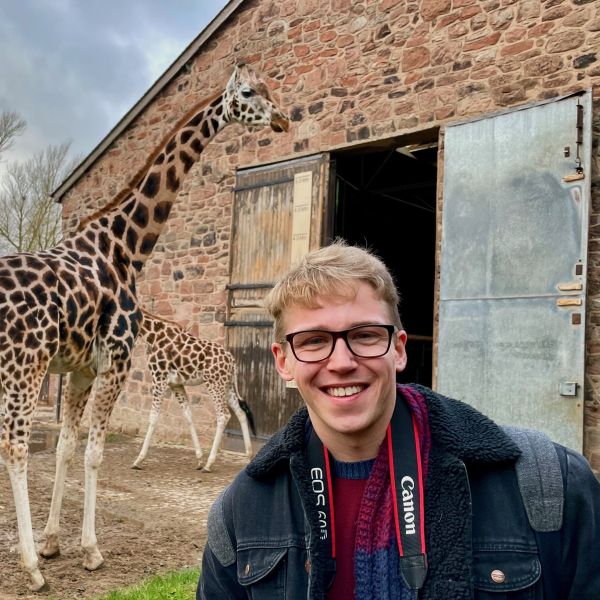 Jack Baker

Creator and Host, Pangolin: The Conservation Podcast
Age: 25
United Kingdom
Jack (he/him) is the creator of Pangolin: The Conservation Podcast, a show which celebrates the stories of underappreciated species and amplifies the voices of underrepresented groups.
How are you using education to build more sustainable and equitable communities? 
In March of 2020, I found myself at an impasse. After having worked with education teams at zoos and aquariums, suddenly having no one to share my love of nature with was crushing, especially while witnessing conservation projects suffer so greatly. Therefore, when the inspiration hit to produce my own podcast, I dove in and Pangolin: The Conservation Podcast was born. While the series initially focused on the plight of the pangolin, the show has now grown into a celebration of all underappreciated members of the natural world! 
Without strictly labelling itself as education or campaigning, Pangolin: The Conservation Podcast takes direct educational action through storytelling. In each episode, I interview one of the world's leading environmental experts about their experiences, perspectives, and what they are fighting to protect. The show has featured stories from both large multi-national organisations and individuals whose lived experiences and viewpoints are not always highlighted by mainstream media. By providing access to these incredible and diverse voices, the show challenges established viewpoints, inspires action, and creates a community of people online who want to do more for the environment. The show has now been streamed in more than 80 countries and engaged thousands of people!
Tell us about your journey to where you are today. 
I believe that my connection with nature stems from the fact that while I haven't always felt confident around people, in nature I have always felt like I belonged. My family always encouraged this passion, and as I learned more about the wildlife which surrounded me, I not only discovered that nature is incredible, but I also grew in confidence and found my voice! 
As nature made me who I am, I have always felt that I must repay it. Therefore, I have always pursued a lifestyle that puts the protection of wildlife at the fore. This belief has led me down some brilliant and unforgettable paths. I have been able to work with some of the conservation organisations which inspired me (including the Royal Zoological Society of Scotland and the Royal Botanic Garden Edinburgh); pursue an MSc in Conservation; and volunteer for local outdoor education groups to equip young people with everything they need to make informed environmental choices. I have also had the opportunity to speak on other podcasts, present at the Chester Zoo Youth Symposium, and interact with my conservation heroes. It has been an incredible journey and I can't wait to see what's next!
A LITTLE MORE ABOUT ME

If you could be any animal or plant, what would you be and why?
I would trade everything I own to be a baby tapir. They are the cutest animals on Earth and they make everyone smile!

What makes you most excited to be an EE30U30 awardee?
I can't wait to connect with like-minded people and learn from them! Being part of a global network of people with unique skills and experiences is thrilling to me. 

Do you prefer sunrise, sunset, midday, or midnight?
There is nowhere more enchanting than St. Andrews at sunset!

How do you recharge?
I really enjoy a good meal with friends and family.