Image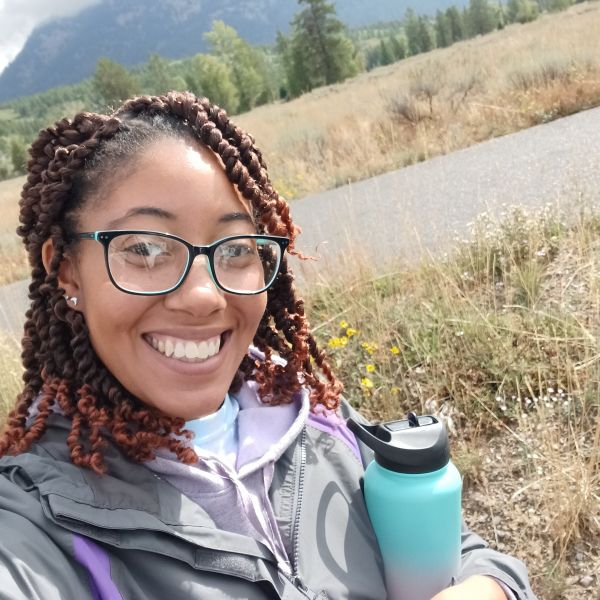 Jaeydah Edwards (she/her)

Citizen Science Program Director, Groundwork Ohio River Valley
Jaeydah empowers Cincinnati residents to get involved in citizen science projects, teaching them about environmental issues and how they can become advocates for their communities.
About Jaeydah
Jaeydah Edwards (she/her) is the Citizen Science Program Director at Groundwork Ohio River Valley, where she works to connect Cincinnati communities to their local environments through various programs and community engagement events. A majority of her work focuses on educating both youth and Cincinnati residents on air pollution hazards and how to operate air quality monitors. One of her favorite projects has been teaching youth how to build their very own air quality monitors. Some of her other projects include water quality, green infrastructure, and environmental justice. She has also been a youth leader for three years, teaching Cincinnati youth about native plants, invasive species, gardening, green infrastructure, trail maintenance, and much more. She has experience working with local communities, partner organizations, and City of Cincinnati Officials. In her free time, she enjoys hiking, nature walks, reading, and visiting local thrift stores with her sister. 
About Jaeydah's Community Action Project
The city of Cincinnati is comprised of 52 neighborhoods, each with their own history of vulnerability due to the effects of climate change. Due to this vulnerability, Jaeydah has chosen to work with residents of Cincinnati neighborhoods to help them understand how climate change is impacting their communities and what they can do about it. The first activity for her project is an air pollution hazard training, which will discuss the major sources of air pollution in their neighborhoods and what negative effects they have on health. Following the training, residents will be given an indoor air quality monitor to take home for seven days to monitor for various pollutants in their homes. After seven days, the residents will participate in a plant swap activity where they will each get to take home multiple plants. Following taking the plants home, they will do seven more days of monitoring. Jaeydah and the residents will then compare the results from before and after introducing plants and have a discussion about how plants affect air quality. The second activity will introduce residents to the idea of the urban heat island effect. They will use a thermal camera to collect baseline temperature measurements of how much heat is given off in different parts of their neighborhoods and discuss why certain areas are hotter than others and why this occurs.