Image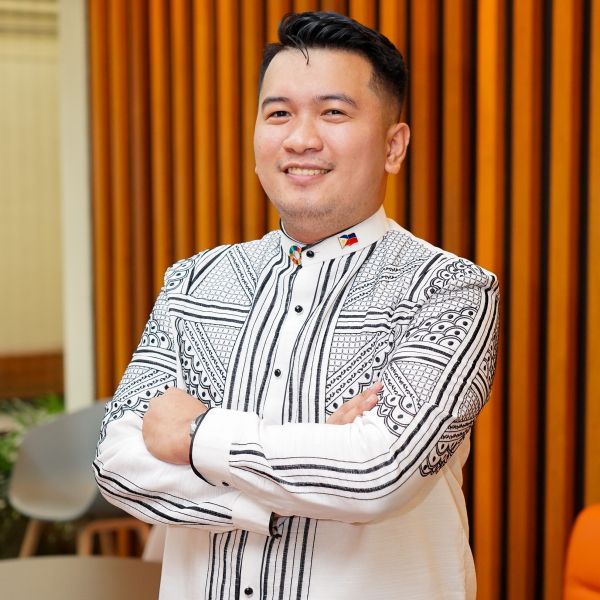 James Nathaniel Refugio (he/him)

Founder, Act Now For Ranow Movement
James creates youth leadership and empowerment opportunities around the world to claim their spaces in sustainable development through social inclusion, environmental sustainability, and economic governance.
About James Nathaniel Refugio
James Nathaniel Refugio (he/him) has worked as a Legal Assistant II and Economic Sector Specialist for six years at the City Planning and Development Office for the City Government of Naga, Philippines. He has extensive experience in organizational development, education, administration, human resource management, systems thinking, statistics, public diplomacy, grant management, and data science. He acquired his Bachelor and Master's Degrees in Mathematics and Education from the Ateneo de Naga University with flying colors. Currently, he is a third-year law student and a working scholar at the University of Nueva Caceres. 
He is a sustainable development advocate with existing initiatives focused on socio-economic empowerment and environmental sustainability. These provided development opportunities concerning community participation, active citizenship movement, environmental education, legal compliance, community development activities, civic engagement, training, project management, and youth leadership across the Bicol Region.
About James' Community Action Project (CAP)
Climate change is one of the most pressing global challenges that we face today. In the Bicol Region of the Philippines, climate change has resulted in severe weather events, such as typhoons, floods, and landslides, which have caused significant damage to homes, infrastructure, and livelihoods. These events disproportionately affect the most vulnerable members of society, including the poor, women, children, and Indigenous communities. James' program will focus on climate justice, environmental education, and civic engagement to empower marginalized communities to take action to protect their human rights, participate in decision-making processes, and build more resilient and inclusive communities.
Along with his existing collective efforts and community initiatives, Act Now for Ranow Movement, Bicolano Young Leaders Congress, and Naga City Humanitarian Volunteers, his community action project will be known as "Bicol Region Individual Development and Group Empowerment" (BRIDGE). This program will provide avenues for concerned sectors —such as fisherfolks, community leaders, young citizens, women, and other marginalized sectors—to address critical issues affecting the well-being of local communities with local government and other stakeholders. Many of these issues affect their human rights, such as access to clean water, sanitation, and healthcare.
Under the BRIDGE Program, he will work with key partners and stakeholders to realize the Ranow Voices Fellowship, which is a gathering of 50 individuals divided into two leadership tracks (Community Voices Track and Changemaker Track) primarily focused in 33 barangays of Bato, Camarines Sur and to be expanded across the Bicol Region. This fellowship will provide an avenue to learn and appreciate the intersectionality of climate justice and human rights in relation to Lake Bato as part of their holistic development.
The selected participants will take part in different learning sessions and Leadership Enhancement and Advocacy Development (L.E.A.D.) discussions as they journey toward their leadership circles: Self, Others, Community, and Society. They will create a local sectoral agenda (LSA) on how to promote human rights across sectors in their community. Sessions at the Summit for Environmental Education (SEE), taking place October 2023–March 2024, will provide a platform to share their stories and experiences on how everyone is engaged and empowered to do their fair share so that no one is left behind.
Through civic engagement, the program will foster a sense of ownership and agency among residents, leading to more inclusive and equitable decision-making processes. Indigenous communities also face discrimination and marginalization, which can lead to violations of their human rights. The program will also focus on empowering Indigenous communities to assert their rights, preserve their cultural heritage, and participate fully in the social, economic, and political life of the municipality. By supporting Indigenous communities, the program will contribute to a more inclusive and equitable society that respects the rights of all residents.