Image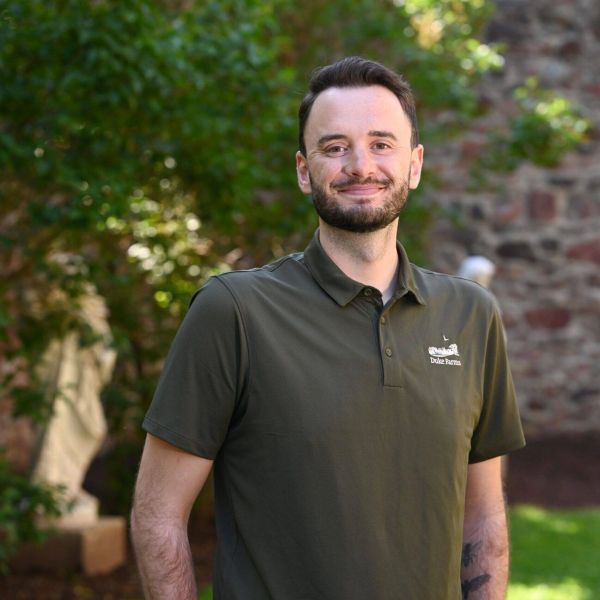 Jeff Geist (he/him)

Continuing Education Manager, Duke Farms
Jeff is an environmental educator who empowers professionals and practitioners to make changes in their work through hands-on, experiential, place-based learning. 
About Jeff Geist
Jeff is the Manager of Continuing Education at Duke Farms, a Center of the Doris Duke Foundation. In this capacity, Jeff spearheads the development of high-level courses, workshops, and conferences tailored for conservation and stewardship practitioners seeking to enhance their technical expertise and accrue continuing education units. Jeff has successfully established and currently oversees an internship program aimed at retaining diversity within the environmental field. Additionally, he manages a proficient team and oversees the operation of Duke Farms' expansive 5-acre Community Garden.
Beyond his role at Duke Farms, Jeff serves as the Board Secretary for the NAAEE State Affiliate, the Alliance for New Jersey Environmental Education (ANJEE) and works to offer comprehensive professional development opportunities to formal and informal educators across New Jersey.
Outside work, you can usually find Jeff hiking, biking, gardening, or cooking. Jeff is passionate about nature and ecosystems, and values the importance of being outdoors and making nature a welcoming and safe space. 
Jeff's Community Action Project (CAP)
Jeff's community action project will be to design a professional development program geared towards municipal managers to gain an understanding of conservation-forward and sustainable practices that can be adopted by their towns. Municipal managers are not typically from a conservation background, yet are the ones managing landscapes, bioswales, roads, and impacting the environment of their towns. Jeff aims to empower municipal employees and public officials to adopt these changes and engage with their communities by providing resources, education, and hands-on experiences.