Image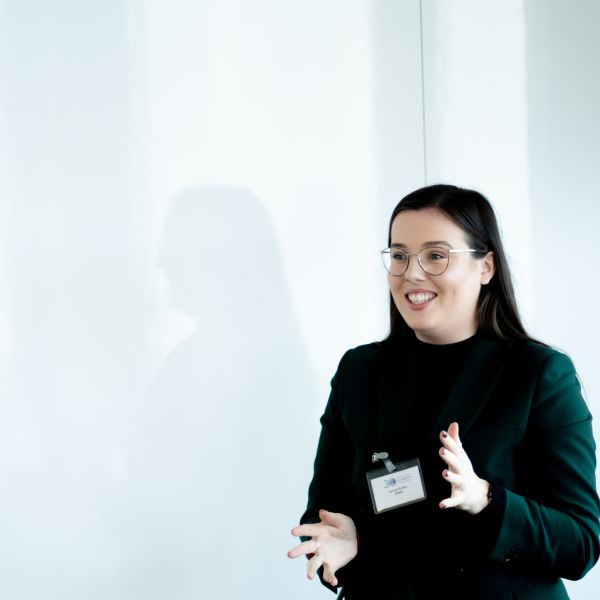 Jenna Potter (she/her)

Environmental Leadership and Awards Programme Manager, Keep Northern Ireland Beautiful
About Jenna Potter
Jenna Potter works as the Environmental Leadership and Awards Programme Manager for the 30 Under 30 Northern Ireland Climate Change Makers Programme at Keep Northern Ireland Beautiful. This independent charity is dedicated to creating a cleaner, greener and more sustainable Northern Ireland. Jenna's mission is to educate and inspire local action to create global environmental change. She is excited to meet other like minded people to share ideas and knowledge.
Outside of work Jenna loves to travel and is always looking forward to her next adventure! Jenna loves spending time with family, her rescue dog Flora and friends, paddleboarding, hiking, and being outdoors in nature.
Jenna's Community Action Project (CAP)
Jenna's community action plan strives to further the work of the Northern Ireland 30 Under 30 Climate Change Makers programme. She intends to assign the 30 Under 30 individuals with an environmental education topic or theme addressing climate change that is particular to their interests or current expertise. With each of these topics, the Change Makers will develop an interactive and engaging workshop for pupils in either primary or post-primary school depending on the topic. Once the workshop is developed, they will be paired with a field officer from the Keep Northern Ireland Beautiful Environmental Education team to trial delivery of this workshop with a school.
The hope is then to seek funding for long-term delivery of a selection of the workshops to allow field officers to maintain delivery of a wider range of themes and topics.
On top of this Jenna plans to create a 30 Under 30 alumni association to bring together past, present and future cohorts of the programme. This will allow knowledge sharing and long term actions. In a small country like Northern Ireland, this has the potential to create big change.