Image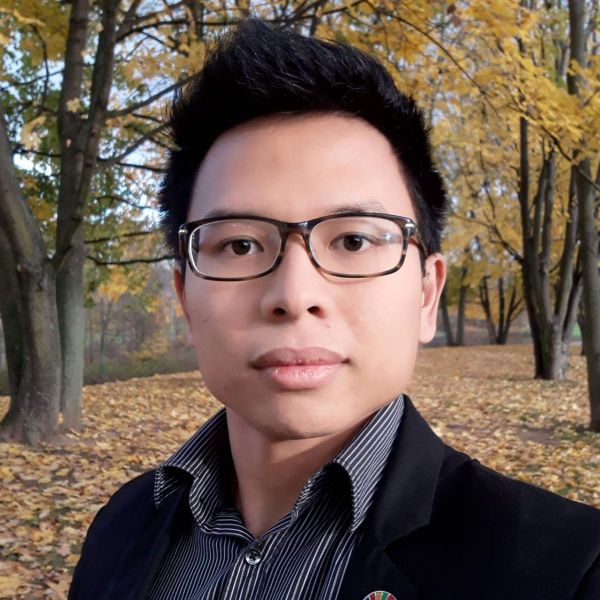 John Leo Algo

Deputy Executive Director for Programs and Campaigns, LLS
Age: 28
Philippines
JL (he/him) advocates for inclusive and innovative climate and environmental education as the foundation on which to build the road to sustainable development.
How are you using education to build more sustainable and equitable communities?
Since being trained as a Climate Reality Leader in 2016, I have delivered more than 100 talks and written more than 200 news articles and op-eds on various climate and environmental issues, with the ultimate goal of awareness-raising and education. I have delivered these talks to thousands around the world from different sectors, especially youth. My organization Living Laudato Si' Philippines (LLS) has integrated the principles of Pope Francis' Encyclical #LS211 into our campaigns and programs, always highlighting the value of education. We also develop modules and resource materials on climate science, justice, and human rights, including three short books that aim to educate Filipinos about various aspects of ecological citizenship. As a campaigner and lobbyist, I successfully lobbied for the inclusion of climate change education into the Philippines's first Nationally Determined Contribution (NDC) to the Paris Agreement. This is an important step for formally integrating climate change into the Philippine education system, which LLS aims to be a part of moving forward. We are also preparing to conduct a loss and damage campaign in Q4 2022, empowering local communities to address local impacts and lobby for L&D finance and other policies.
Tell us about your journey to where you are today.
On 26 September 2009, I was at an Internet cafe on the outskirts of Marikina City. It was the same day that typhoon Ketsana (Ondoy) struck, bringing climate change for the first time to the consciousness of a stunned nation. For hours, I endured strong winds, heavy rainfall, and high floods, working with other people to survive. By the time I got back to my relative's place, I finally understood the urgency and importance of taking care of our common home.
Since then, I have been training and working hard to learn as much as I can about the issues and solutions associated with the ecological crisis. I have played different roles and developed skills over the years, including as a policy campaigner and lobbyist, environmental researcher, citizen journalist, and science communicator. Through these experiences with institutions and organizations such as the Ateneo de Manila University, Manila Observatory, The Climate Reality Project, and Living Laudato Si' Philippines, I have learned the importance of holistic thinking, working with other stakeholders, effective communication, and compassion for others to bring about an inclusive, resilient, just, and sustainable present and future, where no one is left behind. And the journey is just getting started...
A LITTLE MORE ABOUT ME

 

If you could be any animal or plant, what would you be and why?

I would choose to be a penguin, as I think it is a unique creature that represents the many treasures that can only be found in the Earth's ecosystems. I also regard it as one of the most threatened species due to the climate crisis, further highlighting the need to take care of our common home.

Describe your work in a haiku.

We must save our world / Not for what it was, but for / What it could still be

If you were to choose one place to live for the rest of your life, where would it be and why?

As my college professor advised me, "go where you are needed." As I believe this place is where I am needed, not to mention where my family and friends reside, where my destiny is, and where my advocacy could make the most meaningful impact, I choose to live in my home country, the Philippines.

What advice would you give to the next generation of leaders?

Do not shy away from starting small, as it could end up making a big impact down the line. Any action can make a meaningful impact in addressing the ecological crisis, as long as it is fueled by passion and grounded by compassion.