Image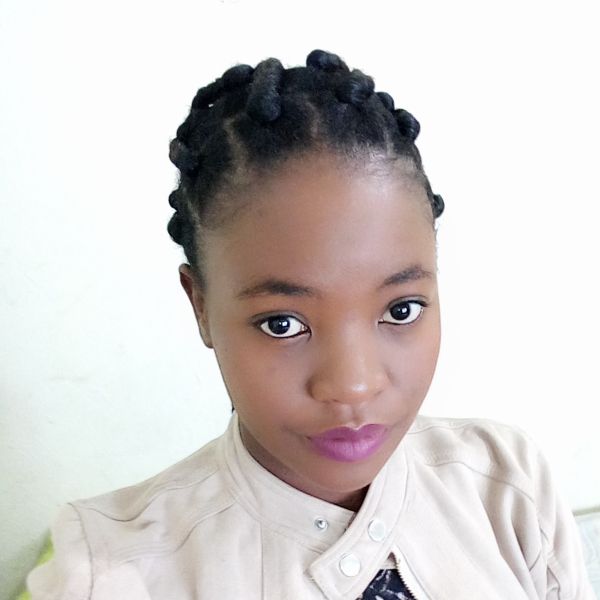 Joy Hayley Munthali

National Coordinator, Green Girls Platform
Joy is a youth activist empowering girls and young women in Malawi to be the next generation of feminist environmental conservationists.
How are you using education to build more sustainable and equitable communities? 
I am the current national coordinator for Green Girls Platform, where I provide leadership skills to build a movement of young conservationists in Malawi. I work with adolescent girls between the ages of 9-19 years old and young women between 20-30 years old, focusing on capacity building for climate change, promoting climate justice, and raising awareness on sexual and reproductive health rights for girls and young women in relation to the environment. I believe that climate change is a global crisis that can be solved with feminist solutions that are crafted by the women and girls themselves. That is why I work to equip girls and young women with the right skills and knowledge that can help them to better adapt to the impacts of climate change. We have been able to reach approximately 3000 girls and young women in Malawi. With our work, girls are now taking up leadership spaces in their communities and addressing issues in their communities by tailoring sustainable conservation efforts, such as producing reusable bags to eliminate the use of thin plastics, setting up orchards, adopting climate-smart agriculture, actively participating in national clean-up efforts, and mentoring their fellow girls in conservation work. 

Tell us about your journey to where you are today. 
I have always been passionate about conservation work as a girl. My father always talked about the importance of conserving nature and living in harmony with nature. We had so many trees and flowers around our house. This ignited my passion in conservation, and at age 10 I joined a wildlife club in primary school. I was just a girl, but this club exposed me to so many conservation efforts that were happening in Malawi. I joined the environmental club in secondary school and I went on to study environmental science in college, which affirmed my passion for nature and conservation. I volunteered at the National Youth Network on Climate Change in 2016, and while there I saw that there was a gap between men and women in the environmental sector—girls and young women are left behind in policy implementation processes. That is when I decided to set up Green Girls Platform with support from the National Youth Network. I am the current coordinator for Green Girls Platform, where I teach girls and young women about environmental conservation, climate justice, and equip them with leadership knowledge and skills so they can take up leadership roles and influence change. To learn more about my work, check out this news article and podcast.  
What advice would you give to the next generation of leaders?
My advice to all upcoming leaders is to start! Just start with whatever you have, believe in your vision, and you will succeed. 

What keeps you hopeful for the future?
Seeing so many young advocates, activists, and conservationists that are driven and motivated is what keeps me hopeful for the future.
What are you happiest doing?
I'm happiest when I listen to the dreams of girls and young women and see how my work helps them feel closer to achieving their dreams.
If a genie granted you one wish, what would it be?
I would ask a genie to actualize every girls' dream in Malawi.