Image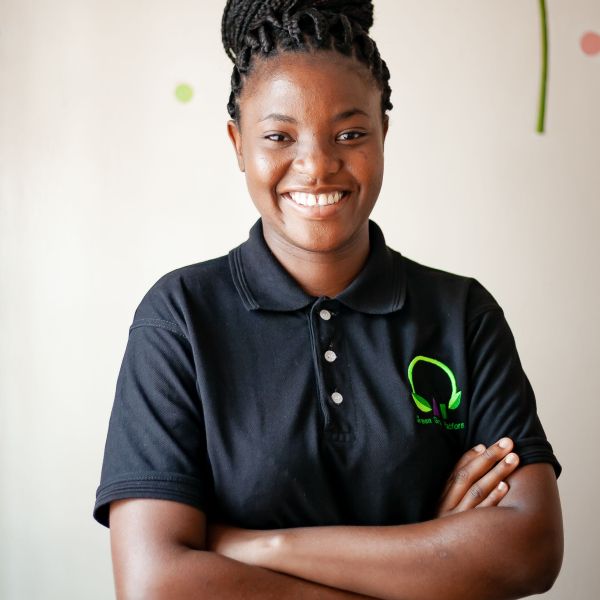 Joy Hayley Munthali (she/her)

Executive Director, Green Girls Platform
About Joy Hayley Munthali
Joy Hayley Munthali is a passionate environmental educator and the founder and current executive director of Green Girls Platform, a female-led initiative that works to address the violence that girls and women face due to climate change in Malawi. Green Girls Platform is also the co-founder of We Trust You(th), a global initiative set up to challenge and support youth-focused donors and NGOs to partner with and fund young people more intentionally and equitably. Joy is also an advisor for the Global Resilience Fund.
Joy enjoys voluntary work and working with youth, especially girls and young women, to ensure that their rights in relation to climate change are fully realized. This is what inspired her zeal to set up a platform for girls and young women to combat climate change in Malawi. Joy was Malawi's Youth Delegate to the Climate Change Conference of Parties 25 (COP25), Youth for Climate: Driving Climate Ambition in 2021, and Powering Action in 2022. Joy is currently pursuing a master's degree in environment and climate change at Lilongwe University of Agriculture and Natural Resources, where she also attained her bachelor's degree in environmental science in 2018.
Joy's Community Action Project (CAP)
In collaboration with the Green Girls Platform, Joy seeks to address the lack of accessible environmental information for young people in Malawi. Her primary goal is to develop interactive, user-friendly environmental education manuals for children and youth in Malawi. The project will begin in Lilongwe, targeting youth, particularly girls and young women, and then expand to other districts, ensuring that the materials are appropriate for their contexts. To promote inclusivity, they will translate the manuals into local languages, sign language, and braille, making them accessible to a wider audience, including children and youth with disabilities. Additionally, Joy plans to develop a WhatsApp chatbot as a virtual assistant to provide interactive and engaging environmental education. This project aims to empower young people with climate information and knowledge and foster environmental consciousness.