Image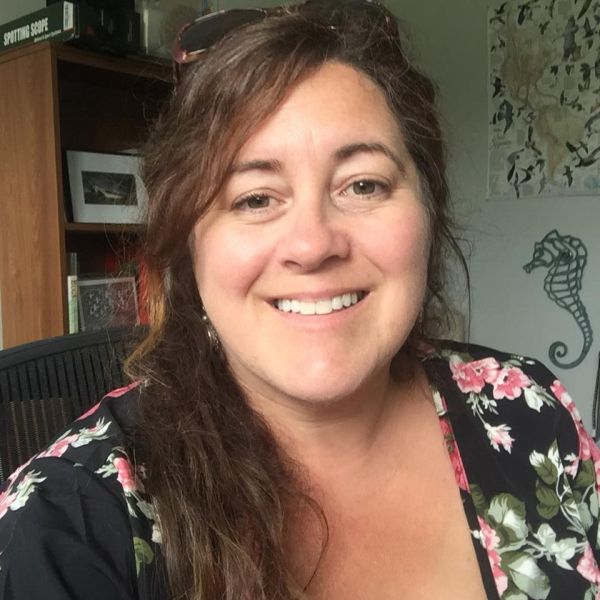 Kim Botelho (she/her)

Education Director, Westport River Watershed Alliance
Kim is a lifelong environmental educator with nearly 30 years of experience connecting people of all ages to the outdoors through art, gardening, adventure, and STEM programming.
About Kim Botelho
Feeling grateful to have spent over 25 years doing what she loves in the field of environmental education, most of Kim Botelho's time has been spent as a Director of Education for environmental, science, and history based nonprofit organizations including the Audubon Society of Rhode Island, Narragansett Bay National Estuarine Research Reserve, and the Nantucket Maria Mitchell Association. Kim has served on the Rhode Island and Massachusetts state environmental education boards, on the New England Environmental Education Alliance, and as a partner representative for the National Informal STEM Education Network. 
With degrees in both science and art, Kim combines those interests as much as possible in her work. In her free time she loves hiking, hanging with her dog, taking nature photos, drumming, spinning poi, and is an avid boogie boarder.
Kim's Community Action Project (CAP)
As the new Education Director of the Westport River Watershed Alliance, Kim's project involves updating the 5th grade curriculum to include climate education and connecting that to a dune restoration effort in which students will plant dune grasses. As part of this effort, she will connect with other local Scout groups, homeschools, etc. to form more permanent partnerships in which they can provide this same climate and community service-focused opportunity. 
There will also be interpretive hikes for the public to discuss the dune restoration efforts, the impact of rising sea levels on local coasts, and how a local causeway may be effecting this coastline.