Image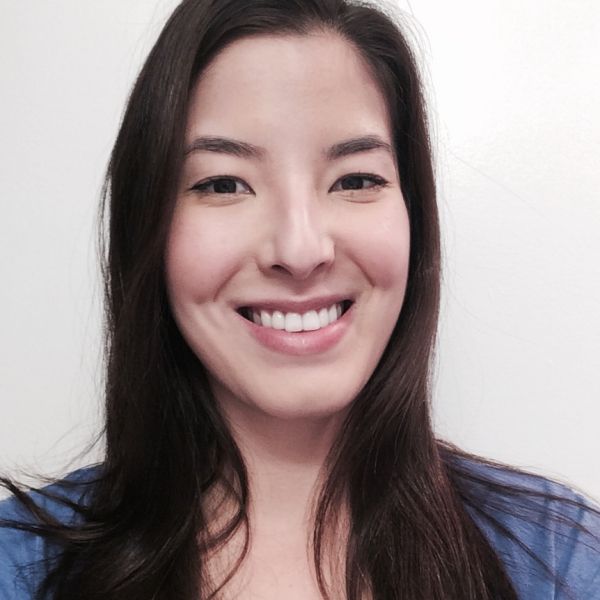 Kimi Waite

Teacher Educator and Ph.D. Student, NAAEE CEE Change Fellow
30 Under 30
CEE-Change Fellow
Kimi Waite's research and professional praxis is situated in the intersections of environmental education, geography, critical pedagogy, and social studies. She is passionate about inspiring and leading PK-12 students and teachers to take local action for global environmental change.
Kimi (she/her), Ph.D. candidate and 2019 30 Under 30 alum, brings 10 years of teaching experience to the Fellowship: K-5 classroom teaching, K-12 in-service teacher professional development, and pre-service teacher education for future elementary teachers. Her professional practice lies in the intersections of environmental justice education, social studies, critical pedagogy, and climate change education. Kimi serves on the National Council for the Social Studies Notable Trade Books Selection Committee and is the 2021 California Council for the Social Studies Outstanding Elementary Social Studies Teacher of the Year. Kimi is also a 2021 Public Voices Fellow on the Climate Crisis with The OpEd Project and The Yale Program for Climate Change Communication. ­
EcoBlitz Expansion and Scaling
What is EcoBlitz?
EcoBlitz was developed in 2019 and is an interdisciplinary environmental education & community science program created by a team of California-based NGS Explorers and NG Certified Educators. Kimi Waite is the current team leader, as well as a co-developer and co-creator of EcoBlitz. EcoBlitz has been conducted twice in 2019 and has reached over 2,000 students throughout California.
The Project
As a result of the pandemic, in 2022, we are transforming to a virtual model and we are expanding our pre-existing toolkits to create a comprehensive professional development program for educators and, eventually, expand our training guides and toolkits for participating NGS Explorers. In the expansion, Kimi is leading the creation of a scalable and decentralized program model that can be community and culturally responsive, equitable and functions on a community asset model framework with a transformative paradigm. 
Goal

September 1, 2021 to June 1, 2022

Create a sustainable pathway and beta-model for teacher participation and professional learning for EcoBlitz that can eventually be scaled to other states through partnering with NAAEE state affiliates and local teachers colleges or professional learning unit granting institutions.
A continuation of the Fellowship project will occur in 2023.
---
EE 30 Under 30: Class of 2019
Los Angeles, CA, United States                                       SEE OTHER BIOS HERE
Age: 30
Kimi is a social justice educator-explorer and empowers the next generation of explorers, engineers, artists, and change agents.
Tell us about yourself!
I'm a global citizen and an educator-explorer. I'm passionate about inspiring and leading PK-12 students and teachers to take local action for global change. Connecting students with experts like scientists and National Geographic Explorers speaks to why I became an educator: children and experts collaborating together is how we make the world more awesome!
For the past two school years, I've connected my kindergarten students with National Geographic Explorers through the National Geographic Educator-Explorer Exchange, which is a yearlong partnership between a National Geographic Certified Educator and a National Geographic Explorer. As a contributor for the National Geographic Education blog, my instructional strategies have been shared with educators around the world. I'm also on the planning and implementation team for California EcoBlitz, an environmental education collaboration between National Geographic Explorers and educators in California. This project engaged K-12 classes across the state and combined a traditional BioBlitz with a trash survey. In total, the first California EcoBlitz had 965 student participants from 16 schools across the state of California, and they collected 3,499 pieces of plastic and observed 216 species. The second EcoBlitz is due to take place in Fall 2019.
As a teacher leader for the California Global Education Project, I present and share my research, frameworks, and best practices with educators throughout California, and I demonstrate how to connect the UN Sustainable Development Goals (SDGs) with environmental literacy and global education. I represent elementary educators on the University of California-California State University Environmental and Climate Literacy Project Summit Steering Committee. I also serve on the in-service committee for this statewide initiative, which aims to produce 500,000 environmentally literate high school graduates annually in the state of California.
What inspired you to become a champion for environmental education?
I've dedicated my life to education and exploration. As a daughter of a flight attendant, I've traveled to seventy-six countries, and all seven continents. I've taught fifth and sixth grade ESL in South Korea, kindergarten in Southern California, and professional development for educators in California and Guyana. These experiences in exploring, learning, and teaching have transformed my educational philosophy from teaching to travel the world, to teaching to change the world. Exploration never fails to show me how interconnected our world is, and how we should treasure Earth's gifts like we treasure jewels and money.
 
Creating collaborative opportunities for students, educators, scientists, and National Geographic Explorers to work together to create a more sustainable future is truly at the heart of why I became an educator. My vision is to promote environmental literacy curriculum, resources, and programming for all PK-12 students in California: educators, students, and scientists collaborating together to create a more sustainable future for all living beings. SDG #17, Partnership For The Goals, is an inspiration for my work. Together we're more awesome!
What advice would you give to the next generation of leaders that are looking to bring about positive change in their communities through EE?
Inspiring and empowering the youngest generation of conservationists and change agents is key! What I so admire about young learners is their unlimited curiosity, their endless questions and observations, their bravery and tenacity, untapped creativity, and their ability to make connections across disciplines. We should all be like this, but as we get older, adults often lose these qualities. Never place limitations on what young students are capable of and what they can achieve!
 
I also encourage environmental education leaders to reach underserved communities, and promote equitable access to environmental education programming and equitable access to the outdoors and outdoor leadership. We need to change the narrative of who has access to the outdoors, and who has access to sustainable communities. I also encourage young leaders to seek out indigenous knowledge and voices in their solution making process, and learn about how peoples throughout history have related to Mother Earth and conserved, used, and replenished her resources.
 
I also encourage leaders to actively seek out children's voices in their solutions. Creating sustainable communities truly starts with empowering the youngest citizen, and schools are laboratories for creating a more just society. I also believe we don't seek out enough interdisciplinary solutions. As an educator, I never thought that two scientists and National Geographic Explorers would be some of my greatest teachers. I encourage all leaders to look beyond their immediate communities and areas of expertise for inspiration.
What keeps you motivated, inspired, or hopeful for the future?
I've taught on three continents, and meeting teachers and students all around the world continues to inspire me and never fails to amaze and delight. Regardless of country or language, the dedication of teachers around the world to improve outcomes for their students continues to motivate me. The pure delight and amazement from young learners keeps me hopeful for a more sustainable future, because the solutions to global issues start in our classrooms. Collaborating with professionals with different areas of expertise to design solutions is the key to sustainable change. For an interconnected world, our solutions must be interdisciplinary and collaborative.
Who do you look up to as inspiration for your work?
Our youngest learners always inspire: their simple yet immensely profound connections, their zest for learning, their pure excitement about the world, and their unlimited curiosity. The way a five-year old views the world with such wonder and delight fills my heart with joy! I am also inspired by world changers like scientists, photographers, explorers, teachers, and storytellers who take us further than what we could ever imagine and show us how truly interconnected, incredible, and awesome the world is. Before we can change something and make it better, we have to understand it. It's my life's work to accomplish both.