Image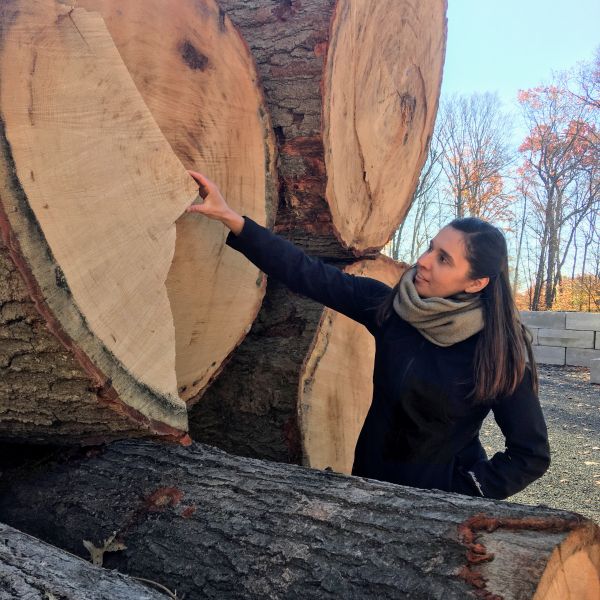 Laura Cisneros

Assistant Extension Professor, University of Connecticut
In between long-distance running and searching for animal tracks, Laura (she/her) is devoted to building capacity for impactful environmental action through a civic engagement lens. Her work as a professor at the University of Connecticut provides her the opportunity to work with youth-driven to take action in their communities. Laura brings an extensive background in ecological knowledge and research, experience with user-friendly mapping technologies, resources on equity, diversity, and inclusion, and experience developing community action projects. If Laura could travel anywhere in the world she'd visit either a local Connecticut lake, a neotropical rainforest (where she did her PhD research), or the Oaxacan mountains (where her family is from).
Facilitating Teen & Adult Community Environmental Action Projects via Near-peer Mentors & Resources
Read more about Laura's project in "Facilitating Teen and Adult Community Environmental Action Projects via Near-Peer Mentors and Resources," from our blog series, CEE-Change, Together.
The Project
This community action project integrates an innovative near-peer approach into UConn's Natural Resources Conservation Academy (NRCA; community environmental action programs) to place emphasis on recruitment and educational experiences of minoritized groups in STEM. I am piloting this approach with four Difference Maker Mentors (DMMs; minoritized undergraduate students), who are each mentoring 2–3 teen-adult participant teams that are each conducting multi-month local environmental action projects.
Difference Mentor Makers
The DMMs received training and co-facilitated the field experience in July. From July to March, they are working with their participant teams on projects tailored to the participants interests and community environmental needs. In March, they will assist their teams as they showcase their work at a statewide conference. Below are descriptions of the specific participant projects that we are looking for resources to enhance their impact. 
Difference Maker Mentor Michio is working with a teen and adult community partner from Keney Park Sustainability Project. This project builds off a previous NRCA project that established an urban tree reuse project where they worked with the City of Hartford to recuperate trees infected by emerald ash borer beetles, crafting beautiful benches that were then placed back into local parks. The current participant team will implement three workshops that will engage three high school groups in the milling process (workshops and tree milling will occur in Hartford's Keney Park). The three workshops (held in October, November, and March) will bring student groups from Hartford, Willimantic, and New Haven (three racial diverse, underserved communities) to learn about this grassroots environmental effort. At the full-day workshop, students will learn tree identification, ecosystem benefits of milling diseased trees how wood is milled, and Youth Corps job opportunities associated with this program.
Cheshire Sustainability Fair
DMMs Caitlin & Meg are working with two separate teen-adult teams that are working toward aiding their town's application to become a certified "SustainableCT town" through a large educational fair. The teens are from Cheshire High School and the adults are from the Coalition for a Sustainable Cheshire. The event will have booths and activities led by experts on various sustainable practices from solar energy to composting to environmental justice/equity and will feature entertainment to engage families. They are currently working with religious communities from throughout the greater New Haven area to bring communities together. 
DMM Celine is working with two teens to model water quality/quantity improvements of low impact development practices around their school using Model My Watershed, followed by a rain garden installation in an effective location.
Goals

60 minoritized students engaged in the milling and creation of three urban park benches.
Nearly 500 attendees and 30 Connecticut-Cheshire-New Haven County partners, all participating in conservation geared towards sustainable, community-strengthening action.
Creation of a Coalition for Sustainable Cheshire Webpage for Community Action Resources, connecting motivated individual community members with on-the-ground organizations of aligned goals.
Installment of 1-2 rain gardens.
Qualitative feedback from Difference Maker Mentors and NRCA participants.