Image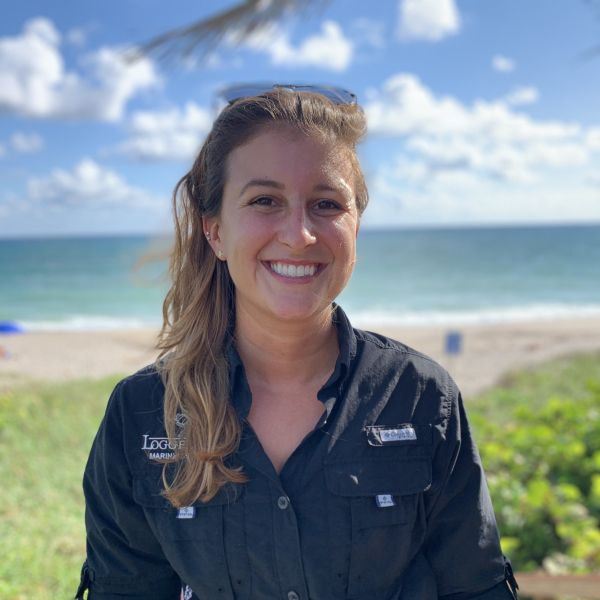 Lindsay French

Senior Education Manager, Loggerhead Marinelife Center
Age: 30
United States
Lindsay (she/her) is a marine scientist and environmental educator leading efforts to instill ocean stewardship and build positive connections with marine ecosystems.
How are you using education to build more sustainable and equitable communities? 
My current work at Loggerhead Marinelife Center (LMC) allows me to develop unique and accessible resources needed to instill ocean stewardship and foster positive connections with the ocean and its marine life. Research shows that environmental stewardship is highly influenced by positive experiences in and with the outdoors. Experiences with marine environments in particular, however, are highly dependent on geographic region, access to transportation, and affordability of programs. To remove these barriers in accessing quality marine science education, I conceptualized and introduced a virtual reality (VR) experience designed to transport students from their desks into the underwater world. With just a few clicks from an instructor's tablet, students are submerged into Florida's coral reef to "swim" next to a sleepy loggerhead sea turtle and explore its marine habitat. For many students, this is the first time in their life that they are able to "swim" in the ocean or see what the underwater world of the Atlantic Ocean looks like. This "digital diving" initiative has grown under my leadership into new marine ecosystem experiences, which reached 10,000 students across southern Florida in 2021. By virtually transporting students who otherwise would not have access to the ocean into these marine environments, I am exposing students to the resources and experiences needed to develop positive connections with nature and hopefully prosper the next generation of ocean leaders.
Tell us about your journey to where you are today. 
My story begins 16 years ago in the "turtle yard" of LMC, a sea turtle rescue center located in my neighborhood in south Florida. As a high school weekly volunteer simply looking to complete required hours that I needed for graduation, I was far from expecting this experience to eventually lead me on a pathway of career leadership in the field of environmental education. Almost 16 years and a few changing tides later, my story is currently being written within those same walls of LMC, where I now serve as the senior education manager for the Education Department. 
My undergraduate and graduate education led me into an early career in marine research. Having been fortunate enough to grow up near the sea, I knew from a young age that "salty science" was my calling. It was at this time, as a young career scientist, that I was illuminated by the difficulties most scientists have in communicating their findings to a general audience and the immense need for educators who could do such work. It was somewhere among voluntarily translating a chondrichthyan genome study for a 5th grade class that I found my true calling in environmental education. 
A LITTLE MORE ABOUT ME

If you could be any animal or plant, what would you be and why?
I would be a whale shark because they are the largest fish in the sea, yet they eat plankton. So cool.

What are you happiest doing?
Anything outdoors, near the sea, and with my dog, Leucas. 

What's something that can always make you laugh?
Everything makes me laugh. Life is too short not to!

Would you rather live underwater or in the sky?
Underwater, preferably in salt water.

How do you recharge?
Solar power—being outdoors.