Image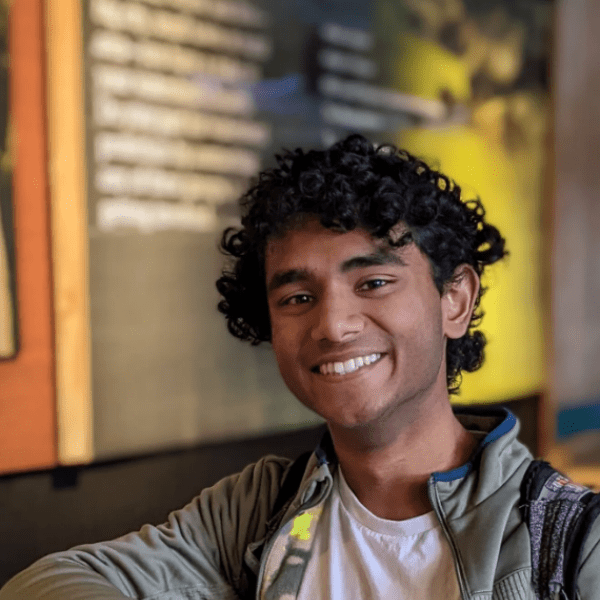 Maanit Goel (he/him)

Founder and Director, Washington Youth Ocean and River Conservation Alliance
Maanit is a conservation advocate enabling youth to view conservation and climate crises from new perspectives and act on equitable and scalable real-world solutions.
United States, Age 17 
---
How are you using education to build more sustainable and equitable communities? Tell us about your EE work and impact.
I'm using education to provide students, often my own peers, with new perspectives and ways of thinking about pressing ecological crises. One of my key projects this past year was in educating students in consumer markets about rainforest deforestation driven by the expanding palm oil plantation industry all the way on the other side of the world in countries like Indonesia and Malaysia, and this issue, as many of today's ecological crises are, is a complex one. It's critical for communities to understand the global impacts of their choices in today's globalized world. Building sustainable and equitable communities cannot occur in isolation. After understanding their own influence, those taking action must understand the impacts of their choices on all stakeholders in the issue, which is easier said than done. What are the economic ramifications? The social ramifications? And how will the choices of one stakeholder group affect those of the rest? In a way, I open students to worlds of environmental game theory, on issues ranging from rainforest deforestation to marine conservation, to drive solutions in the right direction. Across my environmental education projects, I have taught well over 3,000 of my peers, through mediums from lectures to video games.
Tell us about your journey to where you are today. What inspired you? What has your path been like?
I've grown up living through the effects of climate change. I see an ecological imbalance in everything. Growing up being told that by the time I am in college the climate crisis would've been 'solved', yet now finding myself in high school and our planet only worse off than ten years ago—I cannot see myself doing anything but fighting what I see as our greatest threat. In my eyes, restoring ecological balance is a responsibility, not a choice. I started my first environmental project in my middle school, in 8th grade, wrapping up right as we entered COVID-19 lockdowns in the US. During lockdowns I expanded my work globally, realizing since I was organizing for the planet remotely anyways—over texts and Zoom calls—why limit myself to my school, city, or even country? The perspective I gleaned from scaling my work globally stayed with me post-pandemic and shapes my work to this day. None of the global ecological crises we face today can be solved without global coordination and highly scalable solutions, and this is the mindset with which I hope to change the world. Where better to start than environmental education?
A Little More About Me

If a genie granted you one wish, what would it be?

To reform global human civilization towards ecological harmony, by teaching our species to live as a part of nature rather than as above it.

If you could be any animal or plant, what would you be and why?

Other than my favorite species, Homo Sapiens, I would be a Bonobo, to live life with primate intelligence and social communities while maintaining a peaceful lifestyle in the forest canopy.

What are your hobbies?

Photography, watching movies, and meeting new people!

What song or artist has uplifted you lately?

Across the Spider-Verse (Start a Band) - Daniel Pemberton