Image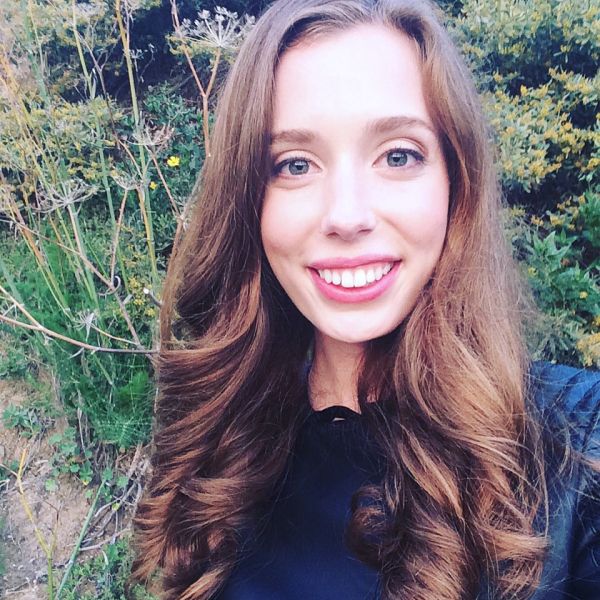 Madi Vorva

Michigan Sustainability Cases Community Engagement Specialist, University of Michigan School for Environment and Sustainability
30 Under 30
2018
ee360 Fellow
Madison 'Madi' Vorva currently leads community engagement at the University of Michigan's Michigan Sustainability Cases initiative. She is also the Roots & Shoots Committee Chair on the Board of Directors of the Jane Goodall Institute. Passionate about the power of media for education, Madi previously co-hosted a national STEM television show on FOX affiliate stations. Notable shoots included the White House Science Fair, UN Paris Climate Negotiations, and the Women's March Los Angeles. In high school, Madi ran a successful campaign for deforestation-free palm oil in Girl Scout cookies. As an ee360 Fellow, she is using community mapping to facilitate intergenerational exchange between Rotary clubs and youth on sustainable development solutions. This fall, Madi will pursue her MPhil in Environmental Policy at the University of Cambridge through the support of a Rotary International Global Scholarship. She loves to dance, hike with friends, and watch Grace & Frankie. 
About Madi's ee360 Community Action Project
Madi believes that adults should take kids' leadership potential seriously. For her Community Action Project, she is designing an intergenerational community-mapping workshop for students and elders to exchange their understandings of shared places as a starting point for collaboration. She plans to pilot this workshop with Roots & Shoots and Rotary International clubs in the United States and the UK, with the aim to make it adaptable for interested clubs worldwide. Her hope is that this workshop will encourage participants to embrace the wealth of wisdom, knowledge, and resources held by the other generation to address community needs. Madi is also collaborating with Leslie, another ee360 Fellow, on a K-12 environmental justice project that utilizes GIS mapping to bring attention to the waste management problem in San Francisco's Mission District.
---
EE 30 Under 30: Class of 2016
Madison Vorva is a youth engagement and sustainability strategist. At 16, she was honored as a United Nations "Forest Hero" for leading a successful eight-year campaign to get Girl Scouts USA to source responsible palm oil in its cookies. Partnering with Climate Advisers, the Rainforest Action Network, the Packard Foundation and the Union of Concerned Scientists, she grew her middle school project to a national media campaign that reached 10 million consumers. In 2014, Girl Scout cookie baker Kellogg, Cargill (largest US palm oil supplier) and Wilmar (trader of 45% of the world's palm oil) adopted deforestation-free commitments. Over the years, she has traveled to 10 countries, exploring the politics and economics of different environmental development conflicts.
Madi is a Phi Beta Kappa graduate of Pomona College, where she majored in environmental analysis. Her college activities included serving on the State Farm Youth Advisory board which funded thousands of youth-led service projects with its $10 million budget. Additionally, she hosted "FabLab," a STEM education TV show airing nationwide on FOX affiliate stations. Notable shoots include the White House Science Fair, COP 21 UN Paris Climate Negotiations and the Women's March Los Angeles. At ESRI, Madi designed GIS-based environmental science curriculum for Jane Goodall's Roots & Shoots "Compassionate Leadership Through Service Learning" MOOC. In 2017, Madi was appointed as the Roots & Shoots Chair on the Board of Directors of the Jane Goodall Institute. She is a NAAEE 30 Under 30 Leader in Environmental Education and recipient of Mount Vernon's inaugural Leadership Fellowship and the Udall Congressional Scholarship.
Today, Madi works in the edtech field as the Community Engagement Specialist at the University of Michigan's Sustainability Case Team. This fall as a Rotary Global Grant Scholar, Madi will attend the University of Cambridge to earn her master's degree in environmental policy.
Her story: https://www.esri.com/about/newsroom/arcuser/she-sees-a-better-world/