Image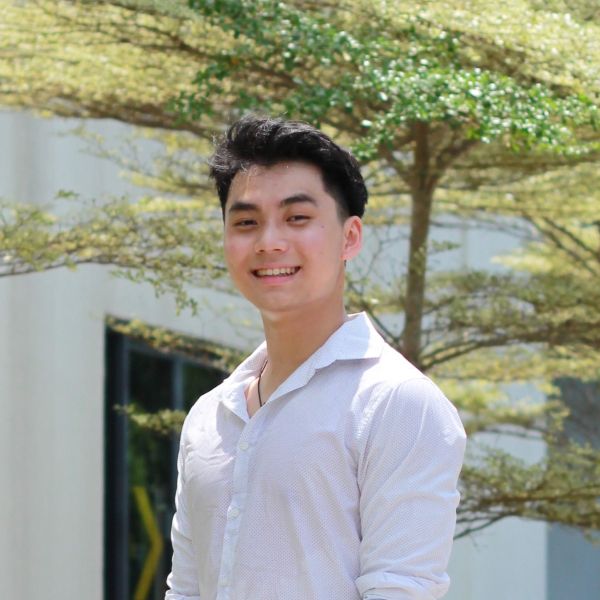 Max Han Kai Ding (he/him)

Co-Founder, Youths United For Earth
Max mobilizes and empowers Malaysian youth to engage in nationwide environmental action through environmental storytelling, education, grassroots campaigns, and advocacy.
Malaysia, Age 22  
---
How are you using education to build more sustainable and equitable communities? Tell us about your EE work and impact.
As the founder of Youths United for Earth (YUFE), I strive to build equitable, sustainable communities through education. This involves nurturing a deep understanding of environmentalism that is rooted in local contexts, and transforming this knowledge into actionable advocacy.
Recognizing the low visibility of Malaysian environmentalists, I started documenting their stories, encapsulating their diverse roles as researchers, volunteers, and more. By spotlighting these local champions and their efforts, we've amplified their work and created an invaluable repository of local environmental knowledge, fostering solidarity and collaboration among our youth. When people understand environmental issues in familiar ways and languages, they'll act. We've also partnered with UN agencies to create a national resource hub for youth climate action and a directory of local climate heroes across Southeast Asia. This has offered over fifty environmentalists the platform to share their experiences with a wider audience of 30,000 Malaysians. 
To facilitate tangible change, we provide capacity-building programs and advocacy resources. Through spearheading Malaysia's first and largest sustainability mentorship program and our 'Leaf Laugh Love' book and film club, we've created spaces for Malaysians to learn about the climate crisis and foster environmental stewardship. Furthermore, our environmental justice campaigns have resonated with thousands to catalyze collective action. This approach maintains our commitment to empowering communities with local, relevant knowledge, and promoting action for a sustainable future.
Tell us about your journey to where you are today. What inspired you? What has your path been like?
My passion for youth environmental action and youth empowerment stems from productive anger. 
Long before COVID-19, I grew up wearing masks due to haze from deforestation in Southeast Asia. It was routine. Smog heralded September—a period of haze and health warnings. As an asthmatic, I'd reluctantly wear a beak-shaped N95, hoping my classmates wouldn't tease me. My 'beak' never became an issue as weeks of school got canceled. I was only seven—powerless and falling ill. By age ten, I could expertly read Air Pollution Indexes from relentlessly tracking the weather, hoping to go back to school. By 19, I refused to be a passive victim. Through volunteering with local conservationists, I grew inspired by their stories and realised the impact I could make despite my age. Through teaching children about environmental issues, I met this 7-year-old who asked me, "why is everyone focused on plastic straws and not the whole plastic cup itself!" There, I realized the power and passion of young people. 
Empowered, I founded YUFE to equip youths with resources to similarly realise their potential and fight for their community's environmental rights. Our focus is very local. We realized many Malaysians perceive climate change through distant narratives like polar bears and melting ice, and feel helpless. What about our indigenous heroes? What about our local species? By showcasing the different local means of environmental action and organising advocacy programs, I want every young Malaysian to navigate their eco-anxiety by starting with local action and knowing their power to demand a better future.
A Little More About Me

How can young people get involved in social action?

Start somewhere. Activism is not just protesting on the streets—it's OK, not every region offers the safety and luxury of that. You could write to politicians and media about underreported issues or design posters for grassroots groups. Ask yourself what you can offer and just start till you find your ikigai—the possibilities are endless! 

If you were to choose one place to live for the rest of your life, where would it be and why?

Malaysia, as I am and always will be grounded to my local communities there. I'm a proud Malaysian and everything I could ever want is there—beautiful forests, beaches, corals, marine life, and the kindest people.

Who (or what) do you look up to as inspiration?

My grandma (waipo) and mother—they showed me what kindness and resilience look like and taught me how to seek the best in people.

What's your favorite food to celebrate with?

Always Malaysian food! Nothing beats a good bowl of laksa or Hokkien mee.