Image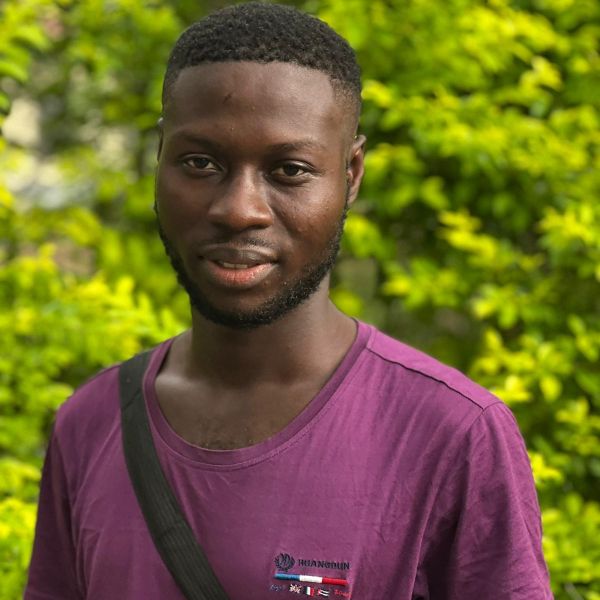 Musa Kondeh

Co-founder and Programs Coordinator, Ikon Initiative
Age: 25
Sierra Leone
Musa (he/him) mobilizes young people and local communities, activating positive change for sustainable livelihoods.
How are you using education to build more sustainable and equitable communities?
My environmental education project is called "The Community Audiovisual Sensitization for Environmental Protection." It's geared towards mobilizing the local population to show them how their actions have negatively impacted their communities through harmful traditional farming and mining activities that have exposed the environment to climate hazards. I aim to create sensitization documentaries about the degraded environments in four climate change-affected communities in Kono district and Eastern Sierra Leone. I train students to act in dramas that will increase awareness about sustainable environmental practices. I have conducted community stakeholder engagement meetings in Kangama and Lauma villages, where a total of 67 people, including local farmers, youths, and women, were reached to discuss leakages between their farming and mining activities and the climatic condition of the environment. Additionally, I have done research on a project to promote education through the establishment of a "Learning and Mentorship Resource Center" in the Kangama community as an MCW Global Young Leader fellow in the 2022–2023 cohort. In May 2022, I co-founded a new organization called the Ikon Initiative for Sustainable Development, a youth-led nonprofit community-based organization that works to empower young people and local communities to improve their livelihoods through sustainable agriculture, education, and health.
Tell us about your journey to where you are today.
I come from a climate change-affected community. I have seen my community, which is rich in biodiversity and natural resources, turn into merely plain fields due to a lack of knowledge about environmental protection and harmful traditional farming and mining practices. I have seen our rivers and streams, where we used to play as kids, become contaminated due to mining activities. While volunteering with an NGO called Restless Development as a community mobilizer through the Savings Lives project in 2019, I discovered that unsustainable farming and mining practices and a high illiteracy rate were causing climate hazards and other environmental challenges in my communities. This inspired me to become a pioneer of change because I was certain that the best way to address these issues was to promote environmental education. I got involved in community engagement for climate action and developed myself into a very passionate and self-motivated environmentalist. I have made significant strides in local and international initiatives that share my ideals of education, youth empowerment, health, and community sustainability. I am an MCW Global Young Leaders Fellow for the 2022–2023 cohort, and I serve as an ambassador for Thought For Food and the African Matters Initiative. These opportunities have enhanced my leadership skills and allowed me to become a young leader and advocate in my community.
A LITTLE MORE ABOUT ME

What are you happiest doing?

I am very happy when I engage other young people, especially during workshops, meetings, and empowerment programs.

What's your favorite food to celebrate with?

My favorite food to celebrate with is my traditionally cooked beans (commonly called "black-eye beans") and rice.

How do you unwind?

I unwind by strolling alone, usually a long walk outside.

What song or artist has uplifted you lately?

Recently, I am uplifted by the song "Exodus" by Drizilik.