Image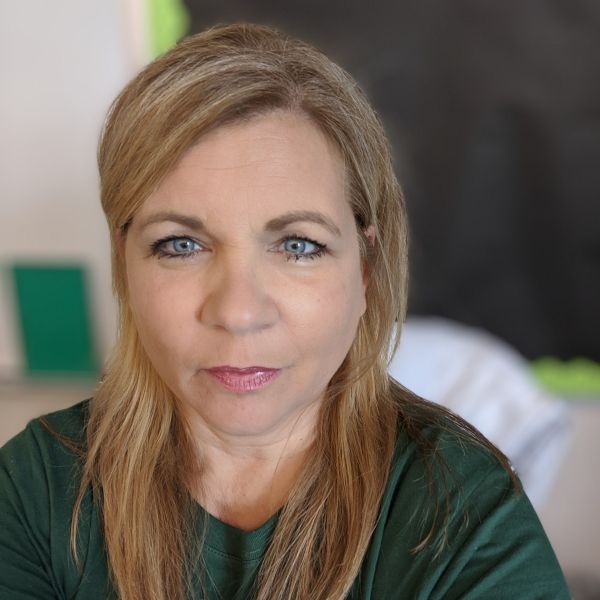 Patricia Tolly (she/her)

6th Grade Teacher, Central Woodlands-Forest Hills Public Schools
Patty nurtures tomorrow's stewards by educating young people with the skills and knowledge they need to create a sustainable future.
About Patricia Tolly
This will be Patricia's (she/her) 29th year teaching at Forest Hills Public Schools in Ada, Michigan.  She has taught sixth grade for the last 13 years, and currently teaches all subjects. Teaching outside has become a passion for Patricia, and for nearly 11 years she has been involved with GroundswellMi.  This year she was awarded their "Grounds SWELL" teacher of the year award. She loves giving students opportunities that they couldn't get somewhere else. Design thinking and problem-based learning (PBL) have also had a huge impact on the opportunities for her students.
Patricia is the mother of three children. This summer, her oldest child got married in Germany.  Patricia spent 17 days with her family traveling through Italy, Switzerland, Austria, and Germany, spending time in the beautiful countryside and towns of Europe. 
About Patricia's Community Action Project (CAP)
In this engaging and comprehensive environmental education project, students will go on a journey of discovery and action. With a strong emphasis on hands-on learning, collaboration, and critical thinking, the project aims to instill a deep understanding of environmental issues and the importance of becoming responsible stewards of our planet.
Students will delve into the chemical composition of water, explore the various phases it can undergo, and investigate the sources and effects of pollution, whether it's related to water or air. The ultimate challenge for these young environmentalists is to devise innovative solutions to address a specific pollution problem.
Short-term goals include mastering the academic standards integrated into the project and developing essential soft skills such as communication, collaboration, and decision-making. However, the long-term vision extends far beyond the classroom. By actively engaging in solving environmental issues, students will recognize the urgency of becoming guardians of the Earth and appreciate the profound impact of human activities on our environment.