Image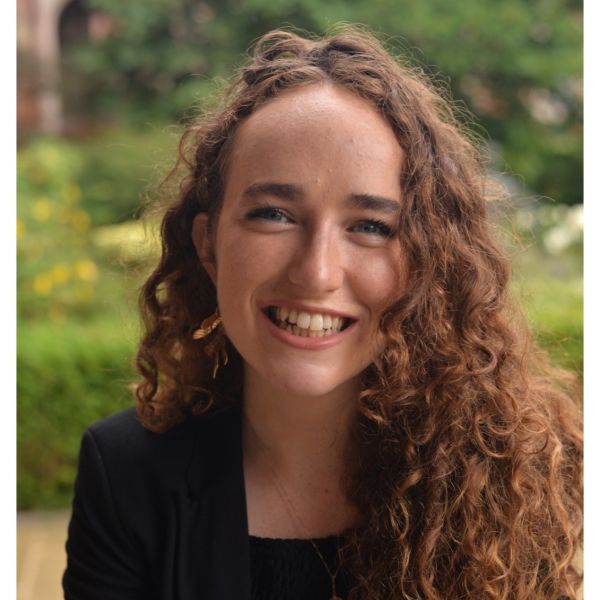 Rosalind Skillen

Outreach Officer, Keep Northern Ireland Beautiful
Age: 24
United Kingdom
Rosalind (she/her) is a youth climate activist with a strong interest in community-led climate action and environmental policy.
How are you using education to build more sustainable and equitable communities?
Through my climate activism and community engagement, I want to help people turn environmental knowledge into action. I am interested in bridging the gap between environmental education and participation and equipping people with the knowledge and tools to adopt pro-environmental behaviour.
 
In my role at Keep Northern Ireland Beautiful, I work with community groups to design and develop climate action plans. This is the first iteration of climate action plans in Northern Ireland, and the plans provide a framework for groups to implement practical, place-based environmental projects.
As an environmental journalist and linguist, I am also interested in how enhanced communication can address the climate crisis. I believe the same skills acquired through language learning—like communication skills and creativity—are relevant to the climate movement. The climate crisis can often be articulated in a highly technical, inaccessible way, and in my environmental journalism, I instead seek to communicate about environmental issues in a way that is relatable and relevant to everyone.
Tell us about your journey to where you are today.
For me, the climate crisis has always been a social justice issue. As we work to tackle the converging climate and nature crises, we cannot forget about questions of justice, ethics, and human rights.
 
It was learning about the harmful nature of the fast fashion industry that first sparked my interest in environmentalism. As I deepened my understanding of the negative impact of fast fashion on garment workers and their rights, I also began to learn about the devastating impact of the industry on the planet and natural resources. This, in turn, led me to look at other highly polluting, carbon-intensive sectors of society, including the fossil fuel industry.
As a climate youth activist with a strong interest in environmental policy, I fervently believe that we should embrace and adopt diverse ways that we can affect change. This includes change at an individual level, community level, and systemic level. In my view, it is also important that we consider environmental issues through an intersectional lens; for example, thinking about how climate action relates to gender equality or racial justice.
A LITTLE MORE ABOUT ME

What makes you most excited to be an EE30U30 awardee?

The opportunity to connect and collaborate with other young people across the globe makes me most excited to be an EE30U30 awardee.

What (or who) keeps you hopeful for the future?

The tremendous efforts and relentless determination of people in the environmental sector, working to create a fairer, more sustainable world, gives me so much hope.

What are you happiest doing?

I am happiest when I am spending time with my sister, who is my favourite person in the world.

Would you rather live underwater or in the sky?

I would rather live underwater. I love swimming and find spending time in the ocean incredibly relaxing and restorative.