Image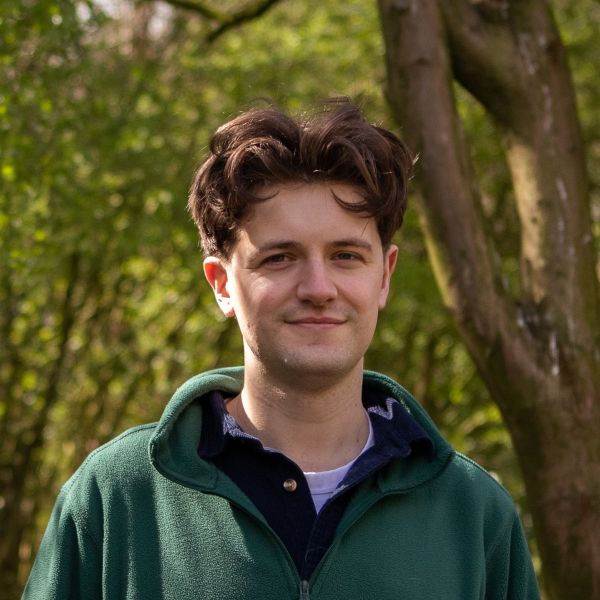 Ruairi Brogan (he/him)

Sustainable Agriculture Policy Officer, Royal Society for the Protection of Birds Northern Ireland
Ruairi is a climate activist and policy officer for sustainable agriculture who empowers young people and farmers to take action for climate justice and nature.
United Kingdom, Age 26 
---
How are you using education to build more sustainable and equitable communities? Tell us about your EE work and impact.
As a climate activist with the UK Youth Climate Coalition I co-coordinate the Systems Change Working Group. I organise campaigns which aim to achieve climate justice for underrepresented communities who are most affected by climate change by advocating for systems-wide transformation of society. One example is the "One Hot Meal" campaign which called on England's largest academy trusts to pledge free sustainable hot meals to every child in their schools, highlighting the need for a holistic approach when tackling hunger and climate change. 
Through my policy work at the Royal Society for the Protection of Birds, I advocate for a just transition for farmers. I engage with farming groups and policy makers, tackling the complex issues of land use and behavioural change to strike a balance between farmers' needs and the environment. By showcasing the essential role farmers will play in meeting our environmental targets, I believe we can move towards nature and climate friendly practices in a fairer and more sustainable way.
Recently, I have also communicated environmental science to 11-14 year olds through the BBC's education platform BBC Bitesize. My hope is to educate and empower more young people to take action for their future.
Tell us about your journey to where you are today. What inspired you? What has your path been like?
I have always been passionate about tackling climate change, and originally studied physics at university to work with renewable energy. However, the Fridays for Future strikes of 2018 filled me with a sense of urgency, and I knew I had to take decisive climate action and learn more about activism, and influencing policy. 
In 2021, I joined the UK Youth Climate Coalition and began studying a master's in Leadership for Sustainable Development where I gained experience in the UN SDGs, politics, and working for the environmental sector. It was inspiring learning from those shaping our Climate Change Legislation.
Here, I learned about the significant role that agriculture plays in Northern Ireland, its environmental problems, and socio-economic vulnerabilities. I also learned how intrinsic nature is, not only to tackling the climate crisis, but ensuring that our planet's ecosystems, and our populations remain safe, healthy and resilient. 
Since then, I have been creating community-based change in farming and building capacity for other young people to do the same. This work is not always easy, as it's one of the most contentious debates in Northern Ireland, but my strong community of activists, talented colleagues and a healthy dose of optimism keeps me going.
A Little More About Me

What advice would you give to the next generation of leaders?

If you sometimes feel like an imposter in your work, just remember this is your future and you have every right to a seat at the table. If things always felt comfortable they probably aren't allowing you to grow, or change the system.

What book, film, or art piece has had the greatest impact on you?

The Future We Choose - Christiana Figueres and Tom Rivett-Carnac who led negotiations for the United Nations during the UNFCCC Paris Agreement of 2015. It's a regular reminder to be stubbornly optimistic in the face of adversity and struggle, because we owe it to our futures, and because there is always another way to solve a problem.

What's a passion project of yours outside of your work?

I love playing traditional Irish music with my friends. 

What song or artist has uplifted you lately? 

"New Guru" by Vulfpeck, I just have to groove!