Image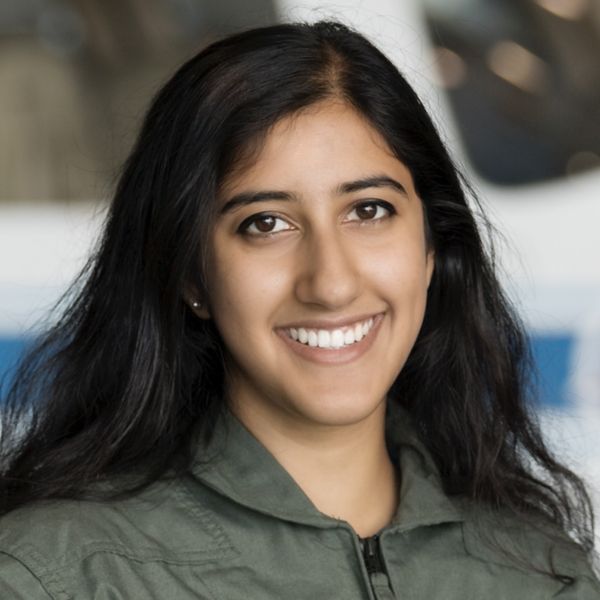 Sanjana Paul (she/her)

Co-Founder and Executive Director, Earth Hacks
Sanjana is an engineer harnessing hackathons as a form of climate action, creating spaces for students around the world to learn new skills, combat climate anxiety, and build projects and community.
United States, Age 26 
---
How are you using education to build more sustainable and equitable communities? Tell us about your EE work and impact.
I use experiential learning approaches to inspire the next generation of scientists and engineers to take climate action. My goals are to ensure that hackathons reach their full potential as opportunities for climate action, and to create tangible infrastructure to embed environmental justice principles in tech practices, driving a culture shift in the climate tech space. Through justice-focused environmental hackathons, Earth Hacks mobilizes young people to generate innovative, actionable solutions to pressing environmental problems. We focus on prioritizing environmental justice in tech projects and reducing barriers to traditional hackathon-related fields like computer science and innovation, while also centering local action and providing training and opportunities in an educational format. Through Earth Hacks, I have had the opportunity to work with over 3,500 participants, mostly college students, from every continuously inhabited continent in the world to create maps of urban heat islands, question power dynamics in environmental innovation, create tools for wildlife conservation, and more. Earth Hacks has hosted or supported over 50 hackathons worldwide, ranging from high-level educational hackathons to reimagine the future of the sustainable development goals to hardware hackathons to help stop deforestation in the Amazon Rainforest!
Tell us about your journey to where you are today. What inspired you? What has your path been like?
I'm an engineer by training, but I've always thought of myself as more of a polymath than the traditional concept of what an engineer is. Before I decided to study electrical engineering, I wanted to be every type of scientist there was. I have always had a deep curiosity about and admiration for the natural world, and throughout my childhood growing up in Delaware, New Delhi, and Dubai, felt an immense sense of wonder when thinking about different climate zones, wildlife, and the prevalence of different technology usage in different places. During my adolescence, I became increasingly aware of and concerned about the threats posed by global climate change, and realized that nothing would really matter if we didn't have a planet for it to matter on. In the 21st century, every problem is an environmental problem, and we can't expect a single discipline to be able to solve them, so I'm committed to working on projects that focus more on problems than disciplines, and creating spaces for others to do the same in an inclusive environment.
A Little More About Me

What book, film, or art piece has had the greatest impact on you?

Octavia Butler's "Parable of the Sower" has had a huge influence on my life philosophy and outlook.

What's something that can always make you laugh?

Videos of little animals. Did you know that wombat livestreams are a thing?

What makes you most excited to be an EE30U30 awardee?

I'm so excited for the opportunity to be part of a global community of environmental educators who all bring their own philosophy, perspectives, and insights to the group!

What are your hobbies?

Reading sci-fi, baking, curating heavy metal playlists, and hiking!