Image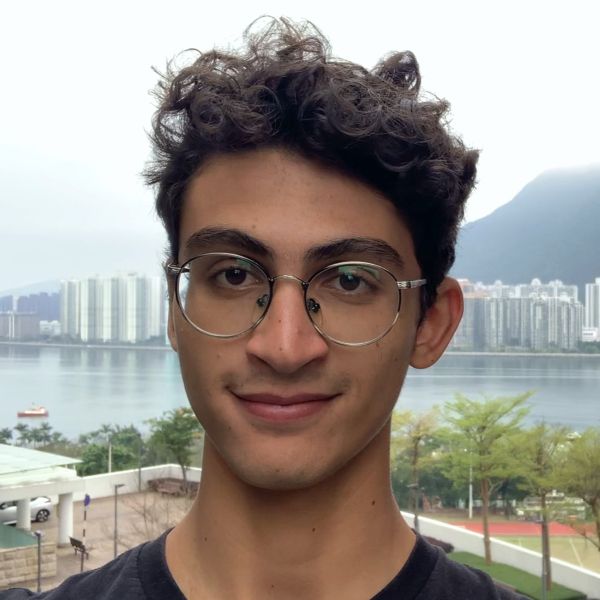 Serag Heiba (he/him)

Founder, ThinkOcean Hong Kong
Serag is an ocean advocate and writer who creates educational resources and learning opportunities to inspire young people around the world to become environmental leaders.
 Egypt, Age 21 
---
How are you using education to build more sustainable and equitable communities? Tell us about your EE work and impact.
There is a global community of young people fighting to protect our blue planet, and I have strived to make that community larger and more impactful through my organizational work and writing. As the Executive Director of ThinkOcean Society, I led a network of students across four continents, delivering ocean education and on-the-ground action. We have reached thousands of people globally through webinars, beach clean-ups, publications, school talks, and workshops. We constantly sought ways to reimagine the ocean and our connection to it, as in our digital magazine, Ocean Culture.
In 2021, I co-founded the Hong Kong Climate Emergency Summit, a two-day conference that brought together nearly 100 participants. I led a team of five students to create the 92-page Climate Emergency Manual designed to equip young people with an overview of climate change and steps to engage in climate action.
Most recently, I was one of six young people writing the Youth Ocean Action Toolkit, a free resource meant to help young activists learn more about ocean conservation and community action.
Finally, I have written several environment-related pieces for digital and print publications such as Earth.Org and the Green European Journal.
Tell us about your journey to where you are today. What inspired you? What has your path been like?
In October 2018, I stumbled upon the Intergovernmental Panel on Climate Change's Special Report: Global Warming of 1.5 ºC. At the time, I was perhaps only slightly more informed about climate change and environmental destruction than the average high school student. Coming across that report (and soon afterwards the work of George Monbiot and David Attenborough) set me on the path I'm on today.
In 2019, I decided to study energy and environmental engineering in Hong Kong. I also became the Hong Kong Coordinator of ThinkOcean Society, a student-led organization dedicated to helping young people become environmental leaders and ocean advocates. I was drawn to the sea before joining ThinkOcean, but I only truly began to love it after joining the organization and dedicating so much time to ocean advocacy. 
Nevertheless, my capacity for organizational work is limited. I've always felt I had a particular talent for writing, and that's where I naturally sought to apply my efforts. When I started writing freelance articles about climate change and sustainability, I would use a pseudonym because I was nervous about putting my work out into the world. It wasn't until one of my articles caught the attention of a larger publication that I started writing under my own name.
A Little More About Me

What advice would you give to the next generation of leaders?

I would offer two suggestions: Be very specific about the problem you are trying to address or the gap you are hoping to fill, and build coalitions with others working towards the same goal.

What are you happiest doing?

Snorkeling in a meadow of sea grass with the orange glow of the sun overhead.

How do you recharge?

A walk through the busiest parts of the city.

What's a passion project of yours outside of your work?

My (non-educational) writing.