Image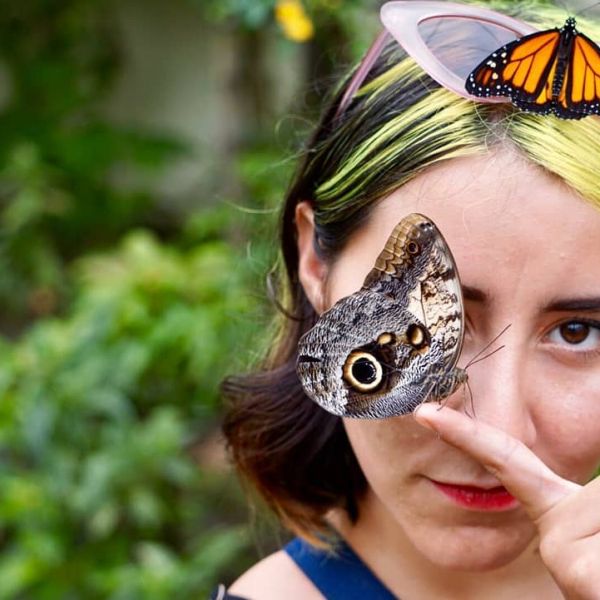 Valeria Cañedo Montaño

Vice President, Collaboration Center for Science and Culture
Age: 26
Mexico
Valeria (she/her) empowers young professionals and students to get involved in conservation and become the next generation of environmental leaders.
Tell us about your journey to where you are today.
Being a young conservationist in Mexico has been a bit difficult—there is no access to government funding until you hold a master's degree or a PhD. But that never stopped me from trying to make a difference. I have been developing conservation and environmental education projects since I was 19 years old, and have been one of the youngest members of the Monarch Butterfly International Monitoring Network, representing northwest Mexico. That was one of the achievements that I'm most proud of. After that, everything started to change: my team and I started to get to know a lot of experts from different areas, which allowed us to increase our knowledge and create better projects that could apply for another source of funding. After all my years as a student, in 2020 we created our own NGO, Centro de Colaboración para la Ciencia y Cultura (Collaboration Center for Science and Culture), to support young professionals and students by representing them legally if they want to develop their own projects. This pushed back on the idea that you need a degree to start working on what you are passionate about. Sometimes I think about my 19-year-old self and know that, if I could talk to her, she would not believe that we are working successfully in the field we love.
How are you using education to build more sustainable and equitable communities?
Conservation efforts are nothing without education—that is something I always say to other young professionals. I love to share all the knowledge I have been learning over these years, not just with the students but with everyone interested in their land and how to conserve it. My main focus in environmental education is giving this information to students, and trying to create an environmental consciousness to make them aware of all the environmental challenges we need to address.
A LITTLE MORE ABOUT ME

What advice would you give to the next generation of leaders?

Don't let anyone convince you don't know something because you are young.

Who do you look up to as inspiration?

Francesca Claverie, who is a native plant manager from Borderlands Restoration Network, and Kristen Lear from Bat Conservation International.

What are your hobbies?

Identifying butterflies from iNaturalist.