Image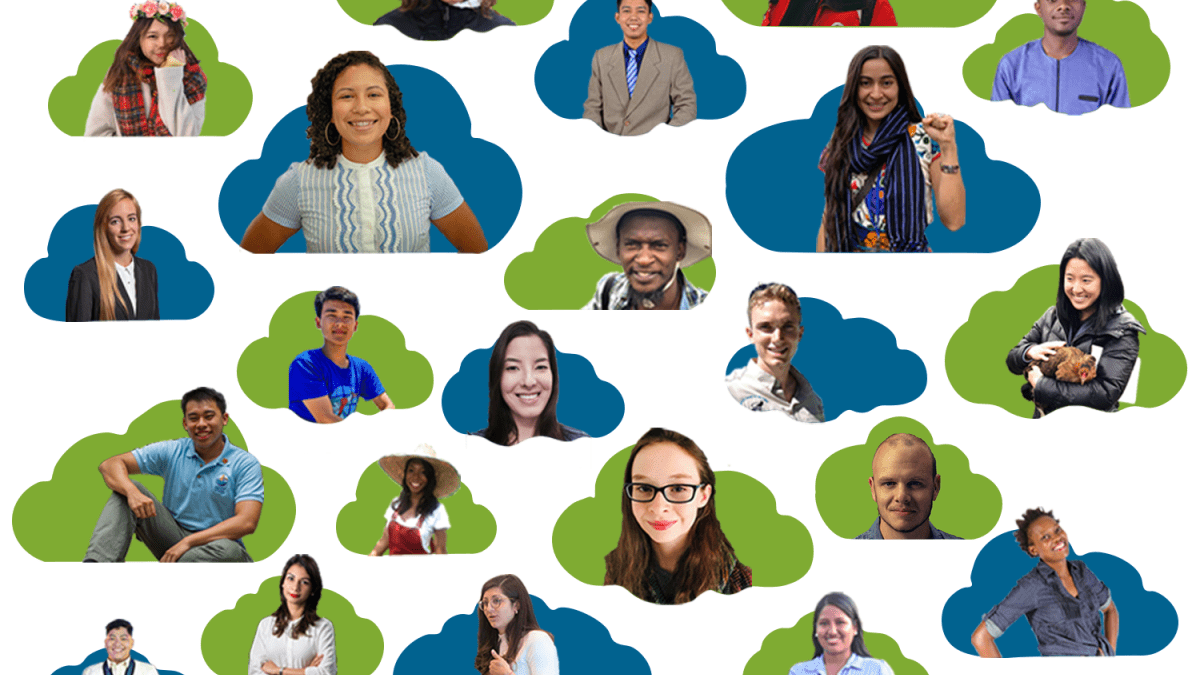 Washington, D.C., August 19, 2019 – The North American Association for Environmental Education (NAAEE) has announced its fourth class of EE 30 Under 30 winners, which are part of a growing network of 120 impactful leaders, including teachers, conservationists, researchers, and social entrepreneurs.
EE 30 Under 30 was created in 2016 to recognize exemplary young professionals who are harnessing the power of education to create a more sustainable future. The Class of 2019 contributes to this network of leaders by addressing social and environmental issues ranging from mobilizing students for climate action to mitigating tensions between humans and wildlife.
The EE 30 Under 30 Class of 2019 includes:
Adam Young, 29, Canada Kim Alvin C. De Lara, 28, Philippines Ajay Mittal, 29, India Kimi Waite, 30, United States Alerick Pacay, 27, Guatemala Lybdsey Franklin, 23, United States Alex Goetz, 27 United States Mariam Kabamaba Merry, 30, Democratic Republic of Congo Ananda Winny Mezha Puteri, 20, Indonesia Nicole Andreou, 28, Denmark Anna Tari, 30, Spain Niria Alicia Garcia, 27, United States Anoka Primrose Abeyrathne, 28, Sri Lanka Pangaea Finn, 14, United States Beatriz Canas, 30, United States Quek Yew Aun, 27, Malaysia Charles Mugarura, 28, Uganda Raquel Ruth Condori Mamani, 29, Peru Corrie Grosse, 29, United States Rumbidzai Pamela Magwiro, 26, Zimbabwe Dyson Chee, 17, United States Sara Alamo, 28, Argentina Eduarda Zoghbi, 26, Brazil Sean Russell, 27, United States Emmanuel Ken. Ekwerem, 26, Nigeria Stephanie Quon, 18, Canada Erinn Drage, 24, Canada Vermon D. Timbas, 30, Philippines Jasveen Brar, 24, Canada Veronica Lin, 25, United States
"We are honored to recognize and empower the next generation of environmental game changers from around the world," said Judy Braus, Executive Director of NAAEE. "Not only will we be welcoming these budding leaders at this year's NAAEE conference, but some of them will get the opportunity to share information about their work and ideas at the event's closing panel discussion."
The EE 30 Under 30 program supports alumni by providing ongoing leadership development, including networking opportunities, scholarships to attend the NAAEE's Annual International Conference, and access to webinars and resources.
The program is supported by a number of partners who care deeply about building global leadership, including Wells Fargo, the Global Environmental Education Partnership, and the U.S. Forest Service. As CaSondra Devine, Sustainability Initiatives Leader at Wells Fargo says, "We believe that supporting young leaders focused on sustainability issues is one of the most important things we can do to create a more equitable, healthier future. These EE 30 Under 30 winners represent a group of incredible thinkers and doers who are already making an impact today." 
About NAAEE
For nearly five decades, the North American Association for Environmental Education has led efforts to use the power of education to advance environmental literacy and civic engagement to create a more equitable and sustainable future. NAAEE supports a network of more than 20,000 educators, as well as 56 state, regional, and provincial environmental education affiliate organizations in more than 30 countries.