Image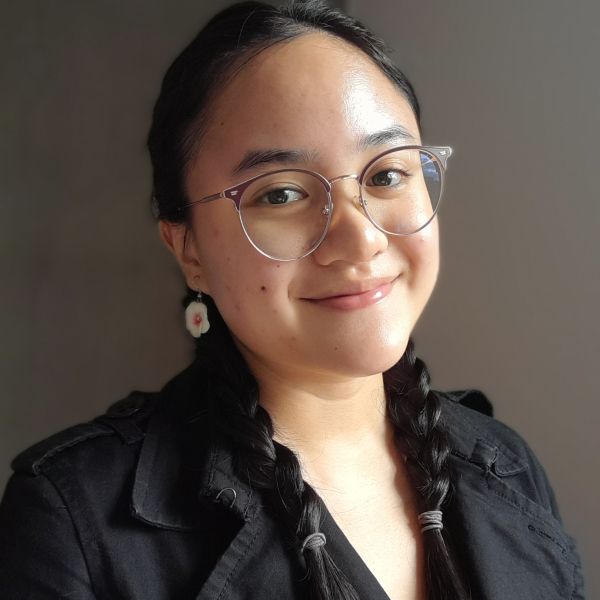 Brigitta Maria Andrea Gunawan (she/her)

Youth Leadership Council, EarthEcho International
Brigitta is a visionary leader who empowers communities

to take meaningful actions to protect the ocean through environmental education, habitat restoration, and science.
Indonesia, Age 19 
---
How are you using education to build more sustainable and equitable communities? Tell us about your EE work and impact.
I am using education to build more sustainable and equitable communities by providing opportunities for people of all ages to collaborate and discover their personal relationships with nature. I founded 30x30 Indonesia – a volunteer-run movement igniting community engagement to advance marine protected areas in Indonesia and support the global goal of protecting 30% of the ocean by 2030. Ever since its launch in 2021, I have shared my work and story on world stages like the United Nations Ocean Conference and organized unique opportunities to bridge knowledge gaps in marine literacy. I strive to provide non-traditional learning opportunities for the community through coral transplantation in Bali, mangrove planting in Jakarta, and water quality testing. I also host both online and in-person ocean literacy events reaching over 1,500 people across 90 locations in 15 countries. In 2022, I hosted the inaugural 30x30 Youth Ocean Conference which took place in Bali and Jakarta, and virtually engaged +130 people from +40 institutions.
Currently serving on the education committee of EarthEcho International's Youth Leadership Council, I co-create resources to assist young people in ocean advocacy. My mission is to leverage diverse community efforts through education, policy advocacy, and habitat restoration to inspire people of all generations to take action for ocean protection. See more of what I'm up to here!
Tell us about your journey to where you are today. What inspired you? What has your path been like?
My passion for the ocean stems from my relationship with its majestic blue waters. As a toddler whose first successful steps were on the shores of Bali, I grew up sharing memorable moments in, on, and around the ocean. Growing up as a competitive swimmer, I was very comfortable in the water, leading me to enjoy kayaking, snorkeling, and scuba diving. This fueled my love for the ocean and influenced me to continue exploring marine ecosystems. 
One of the most influential moments that inspired me to take action was during my first visit to a marine protected area. I was enchanted by the coral reefs buzzing with life - vibrant, loud, and thriving. Never before had I seen such a beautiful reef. The difference between a protected and non-protected area became immediately clear to me. At that moment, I knew I had to take action. 
Upon taking on various volunteer roles, I was selected to serve in the OceanEcho 30x30 fellowship with EarthEcho in 2021 where I launched 30x30 Indonesia - a movement that still continues to grow today. Fast forward two years later, I have been recognized as a National Geographic Young Explorer and a winner of the Ocean Awards' Young Initiative Award.
A Little More About Me

What advice would you give to the next generation of leaders?

Recognize your passion, identify your superpowers, and use these to better the world in which we live. While doing so, never let go of your hopes, dreams, and visions for the future.

What is your superpower?

My superpower is the visionary optimism I have in building a better world.

How do you recharge?

I take time off the screens to reconnect with nature.

Would you rather live underwater or in the sky?

Definitely underwater! I would love to wake up to the view of a beautiful coral reef