Image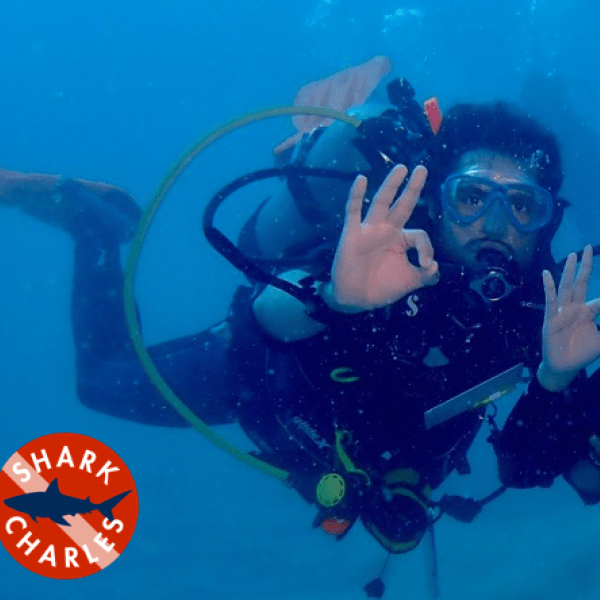 Carlos Perez Murcia

Global EE Group Moderator, Community Manager, Environmental Educator and Scuba Diving Instructor, Fundación Mundo Azul, Centro CIMAP.
30 Under 30
eePRO Group Leader
2021
A diver exploring natural treasures below the water surface, "Profe Tiburón" shares his love for sharks and the ocean through education, art, and science for a healthy planet.
Carlos is now the president of Sustainable Ocean Alliance Hub for Guatemala (SOA Guatemala) where he works by creating networks between scientists, communities, and government. 
How are you using education to build more sustainable and equitable communities? 
Education builds new opportunities for society and nature to thrive healthily and joyfully. Environmental education shows a new world to people by promoting more sustainable initiatives. The ocean, often hidden below the surface, is the main source of oxygen, water, and food. My main goal as an educator is to show this hidden world to the new generations, for them to build passion and become stewards for marine conservation. My students, from the city and coastal communities, are motivated to strengthen their scientific, technological, and artistic abilities to be replicators of our conservation message. Some of their homework and projects have accomplished a real educational impact on social media, and some have even led international educational workshops. Today, we are also diving into sustainable tourism entrepreneurship led by our scholarship recipient students from coastal communities.   
Since 2020, we have built awareness and sensitized more than 1,000 people in 14 countries through virtual and blended workshops focused on shark and marine conservation. Furthermore, we have raised a community of young environmental leaders and mentors for marine conservation.
Tell us about your journey to where you are today. 
Thanks to my family's support, I had the opportunity to start scuba diving, a process where I opened my eyes, mind, and heart to the treasures hidden below the water surface. Since my first dive with sharks, my deep eye contact with them awakened amazement and mystery that with time became the core of my scientific and conservation career as a biologist and scuba diving instructor. 
With Fundación Mundo Azul from Guatemala, I confirmed my passion for educating newer generations and learned to understand the importance of global science and conservation communication. The Covid-19 pandemic brought a new opportunity for my consolidation as an educator, where virtual learning showed us there are new frontiers for education to expand globally and assist remote rural communities.  
My family, role model professors, and our current biodiversity situation have inspired me to be committed to ocean conservation. Scuba diving is for me one of the best windows for people to understand the delicate and wonderful planet that we share. Working with little kids keeps me optimistic because I have been witness to their power to build awareness and pursue a better world. 
What advice would you give to the next generation of leaders? 
Be a positive example for your family and friends, practice sports, and eat your vegetables. 
If you could be any animal or plant, what would you be and why? 
A shark is different, mysterious, and a jewel of evolution. Just as with each human, they play a very important role for their community. 
If a genie granted you one wish, what would it be? 
Let everybody achieve a healthy body and a warm heart.