Image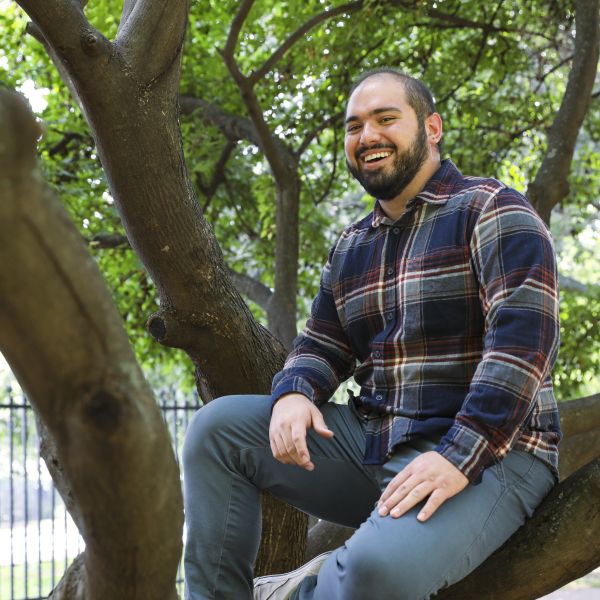 Danny Woolums

Environmental Education Coordinator, Lexington-Fayette Urban County Government
Danny (he/him), environmental education coordinator for the Lexington-Fayette Urban County Government (LFUCG), knows the value of local government engaging with residents. He has a strong understanding of how city and state governments work, and knows how environmental education can meet the goals of those entities. Danny has previously served on the board of directors of his state affiliate, the Kentucky Association for Environmental Education, and currently serves as the Chair of the LFUCG Environmental Commission. His passion for environmental education first started when he was overseeing waste education outreach to his fellow undergraduate students in college.
Danny enjoys kayaking and hiking with friends. He'd love to one day scuba dive along the coral reefs off the northern coast of Honduras, the country where his mother's family is from.
Lexington's Youth Environmental Academy (YEA)
Project Background
In 2017, the City of Lexington created the Citizens' (now renamed Community) Environmental Academy (CEA) to empower residents to be effective agents of change while working with the city. In 2018, the Teachers' Environmental Academy (TEA) launched with a similar objective of making the city's work and infrastructure more understandable to teachers and, as a result, their students. A new academy model is being developed to target high school students based on these existing models. The Youth Environmental Academy will connect students to internships, job shadowing opportunities and eventually, jobs within city government while also empowering them to develop projects to improve their own neighborhoods. All of the academy models have been about bringing people to the table who may have some interest, but didn't know where to begin.
The Project
Our Youth Environmental Academy (YEA) will focus on students who have shown civic engagement by joining their neighborhood youth council. The youth involved in the neighborhood councils tend to come from underserved communities, both economically and socially. Based on a study done by the city and the Kentucky Association for Environmental Education last summer, these students have limited exposure to the outdoors, career options, or travel.
The YEA

Like the other academies, YEA will be about education, experiences and collective action. Participants will be given a pool of funding to implement a project related to the academy in their neighborhoods. Up to $15,000 will be available for projects related to water quality and waste management. The City of Lexington will support the students in implementing their projects. To reinforce the message about student empowerment, YEA participants will travel to other parts of the country to learn about similar work being done by their peers. These students will share their experiences to inspire, educate and empower each other to continue to pursue their related civic involvement and career pursuits.