Image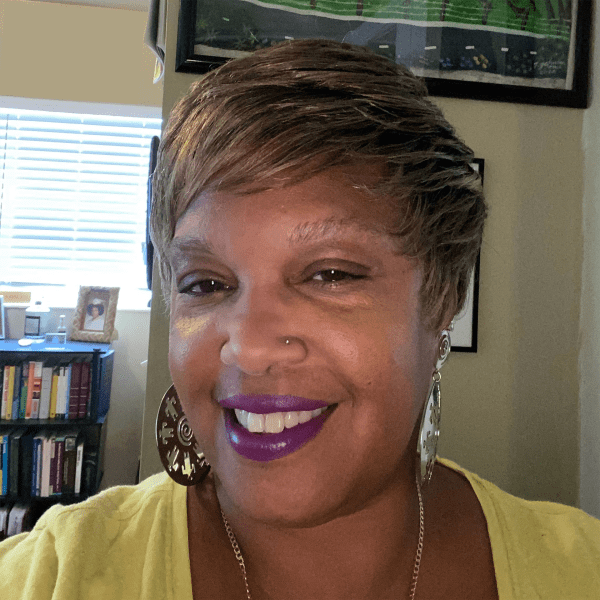 Erica Hall

Vice Chair, Executive Committee , Suncoast Sierra Club
Erica Hall, M.S. CED, MBA, ARM, has a multi-disciplinary background as a community economic development practitioner, community organizer, environmental justice advocate, Board member, Justice, Equity, Diversity, and Inclusion (JEDI) facilitator/trainer/consultant, and Senior Legal Professional with interests in intersectional environmentalism exploring the connection between sustainability, resiliency, food waste, climate change, food insecurity, the built form and placemaking, economic resilience, racial, social justice and equity, housing diversity, and affordability. Erica is currently the Board Chair/Executive Director of the Florida Food Policy Council; a statewide food policy council working to explore and address gaps in the food system in Florida. Erica is also Executive Committee Vice-Chair of the Suncoast Sierra Club, on the Chapter's JEDI Committee and has created a JEDI Taskforce within the Suncoast Group to lead the organization through a lens strongly centered on equity, inclusion, and justice.  She is a member of the Florida Department of Agriculture and Consumer Services (FDACS) Food Security Advisory Committee and a recent graduate of the Florida State University (FSU) School of Business, the Jim Moran Institute for Global Entrepreneurship, Non-Profit Executive Management Program, and a member of the Florida Department of Agriculture and Consumer Services (FDACS) Food Security Advisory Committee. Erica is active in the US Green Building Council (USGBC), American Planning Association, and other environmental, neighborhood revitalization groups working in urban agriculture, food advocacy and policy, community engagement, non-profit management, Board development, environmental justice, neighborhood revitalization, historic preservation, and community economic development at the Federal, State, and local levels in NYC, Los Angeles, Washington DC, Atlanta, and now throughout the State of Florida.
Erica previously chaired a DC non-profit, Healthy Solutions, that worked with Community Supporting Agriculture (CSAs), Community Gardens, Brownfield Remediation, food insecurity, and urban agriculture, and served on the Board of Directors of Groundwork Anacostia River DC, a local non-profit that utilizes environmental restoration goals as a vehicle for community development. Erica is also a Senior Fellow of the Environmental Leadership Program, a dynamic network of 900 of the country's top emerging environmental and social change leaders. Erica was also selected as co-chair of the Host Committee for Greenbuild, the world's largest conference and expo dedicated to Green Building. As co-chair, she worked to connect and introduce the U.S. Green Building Council and Greenbuild to International Real Estate Management (IREM) and other real estate groups. The 2015 Greenbuild Host Committee, on which Erica served, has earned the President's Volunteer Service Award in 2016. 
Erica is currently on the Board of Directors of the Farmers Market Coalition (FMC) and the Anti-Racism Workgroup of the FMC. Erica has undergone numerous Justice, Equity, Diversity and Inclusion training as a moderator, facilitator, and trainer and completed a four-month certification in diversity, equity, and inclusion (DEI) training for nonprofit staff, board members and volunteers conducted by the Northern Illinois Center for Nonprofit Excellence (NICNE) in partnership with United Way of Northwest Illinois (UWNI) and United Way of Rock River Valley (UWRRV). Erica has also completed the Diversity, Equity and Inclusion in the Workplace Certificate offered by University of South Florida, Muma College of Business. Lastly, she has completed the Food Systems Leadership Network's Facilitating for Racial Justice Work Training (FFRJW) delivered by Aba Taylor and Curtis Ogden from the Interaction Institute for Social Change (IISC) to strengthen her capacity for facilitating conversations and actions that advance racial equity. In addition to participating in the FFRJW Training, Erica has also completed the small group facilitator: the Organizational Change for Racial Justice Training (OCRJ) delivered by IISC. She also has experience performing work related to diversity, equity, and inclusion as a Diversity and Inclusion Committee member of both the American Society of Aging and Institute of Real Estate Management (IREM).
Erica is an alumnus of Women on the Run, a non-partisan 6-week campaign training and mentorship program that provides participants with the knowledge and resources to run for office, work on a campaign or serve in a leadership role of a community organization. She has also attended the National Democratic Training Committee (NDTC) Northeastern Regional Bootcamp, which provides sessions focusing on the plan you need to run a winning campaign and the skills required to effectively execute it. She also recently completed the Climate Candidate Accelerator Program, an interactive virtual workshop with fellow climate champions across the United States, speakers, and trainers. Erica is a cohort of the Climate Advocacy Lab which helps climate and clean energy advocates, organizers, funders, social scientists, data experts, and others save time, money, and energy by centralizing and transferring knowledge created by the climate community by using evidence, including social science research, data and analytics, field experiments, case studies, and campaign lessons learned to help climate advocates in every part of the U.S. run smarter public engagement campaigns. Erica is also a member of the 2020-2021 Global Solutions Lab cohort which utilizes resources to advocates from around the world to be briefed by UN experts (from UN Habitat, UN Development Program, UN Environmental Program, UNESCO, UNICEF, WHO and other UN agencies) to develop comprehensive strategies for solving some of the world's most critical problems, and then present their work at the UN.
Currently living in St. Petersburg, FL, Erica stays busy on several projects, including advising and working with the St. Petersburg League of Women Voters and the City of St. Petersburg on the development of a Food Policy Council for the City of St. Petersburg. While in Florida, Erica has built a powerful environmental, racial, food, climate and social justice activist network which have achieved some small but very important victories like working alongside the City of St. Petersburg Office of Sustainability & Resiliency along with the Healthy St. Pete Initiative team and urban agriculture stakeholders to collaborate on community wide access to food & nutrition. She has worked very closely with St. Petersburg District 2 Councilmember Brandi Gabbard and Assistant City Attorney Michael Dema who introduced amendments to the city's Land Development Regulations making it easier for residents to sell homegrown produce. SB 628/HB 1013 (Urban Agriculture). Erica previously served as a workgroup member of the Grow Smarter Strategy, a comprehensive, integrated, data-driven community plan to enhance St. Petersburg's competitive position and provide quality, diverse economic growth. As a member of the Ad Hoc Committee of the Enoch Davis/St. Pete Youth Farm, Erica helped to define the mission statement for the project, helped guide project direction, while producing some broad actions needed to implement the project.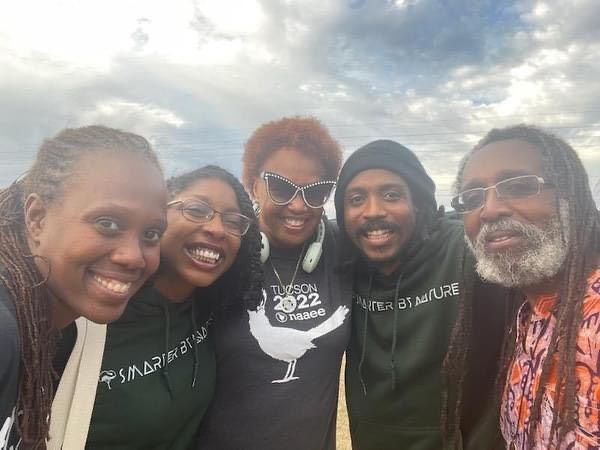 Erica Hall at FAMU Agroecology Center