Image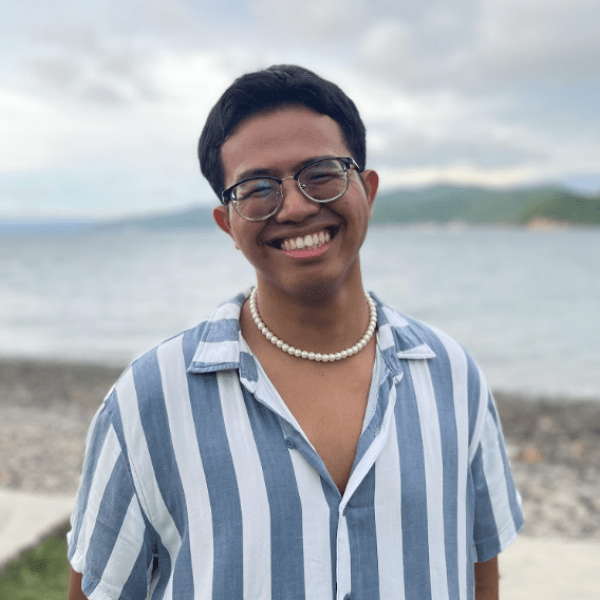 Jude Russel Ulatan Cuntapay (he/his)

Environmental Education Specialist, Save Philippine Seas
Jude is a teacher using environmental education to engage education stakeholders and the wider community in environmental sustainability and youth engagement.
Philippines, Age 27 
---
How are you using education to build more sustainable and equitable communities? Tell us about your EE work and impact.
I always see education as a powerful platform in building a sustainable future—empowering one student at a time.
In 2015, I co-founded Project KaliKlasrum which creates modules that engage youth in urban communities in discussions on different environmental issues and community-based solutions. I wrote a water conservation module, designed activities, and co-implemented the project for Grade 6 students. This initiative reached two (2) schools with 50 students in total. Today, the schools have adopted the module and have run it on their own as part of their co-curricular activities.
From 2018 to 2023, I helped my former school, Southville International School, in creating programs and campaigns on environmental issues and sustainability as the Institutional Outreach and Sustainability Coordinator. We started the Shades of Blue Campaign and launched the Harmony of Man and Environment (HOME program). HOME is the institutional flagship program of the school's various environmental and sustainability programs and policies. This included launching a campaign on plastic pollution, involving teachers in integrating EE and Climate Change Education in their class discussions, and relaunching the school program on waste segregation.
At present, I am the Environmental Education Specialist of Save Philippine Seas (SPS). SPS advances marine conservation in the Philippines (and Southeast Asian region) by engaging governments, businesses, schools, and individuals, in order to educate communities on the value of their marine resources and empower "seatizens" to take action for conservation and restoration. As an active campaigner and youth leader, I received project grants for my environmental education projects, such as Project Kaliklasrum (2015), Mamuju Eco-Z Camp (2019), Eco-Z Camp Online (2021), and ASEAN Citizen Science STEAM Online Course (2021). I also worked as a program consultant and facilitator on various environmental and climate change education projects here in the Philippines and across Southeast Asia.
Tell us about your journey to where you are today. What inspired you? What has your path been like?
In 2015, I joined an environmental camp called the Sea and Earth Advocates (SEA) Camp of Save Philippine Seas. As a History Education major, I never thought that I would be selected in the program that I thought would only cater to environmental science or biology majors. I always questioned myself if I deserved the spot that I gained in the program, until one night my co-camper asked me about different strategies for engaging students inside the classroom. That very moment sparked a realization to me that as a teacher, I can contribute to different approaches and ideas on how to deliver and communicate lessons on the environment. Although I am not a science major, I saw how I could use my skills as a teacher to contribute to designing and facilitating engaging EE programs. From this, I started to write more modules and programs that later on have been recognized and received project grants for community implementation.
The stories of my students and their communities would always be an inspiration for my involvement in this cause.. In every program that I design, I always think about what it would be like for my students (or participants) and how they would learn from the experience. I always think with an "end in mind" view so that programs can be delivered successfully, however this can be challenging and requires lots of discussions with my colleagues and project partners, as well as trial and error which we tirelessly work on to achieve our desired goals and outcomes. At the end of the day, every EE engagement allows us to learn best practices and untap potentials.
A Little More About Me

If you were to choose one place to live for the rest of your life, where would it be and why?

I will always choose home. Home is where our heart resides and if we remember that our planet is our home then everyone will have a communal responsibility to protect it. Because this is where everyone's hearts find comfort.

What are you happiest doing?

I am happiest when I talk to my students and listen to how their inspirations grow from dreams to reality.

How do you unwind?

I always watch Netflix series and listen to Kpop songs.

What's a passion project of yours outside of your work?

I am fond of learning foreign languages, like Thai and Korean.