Image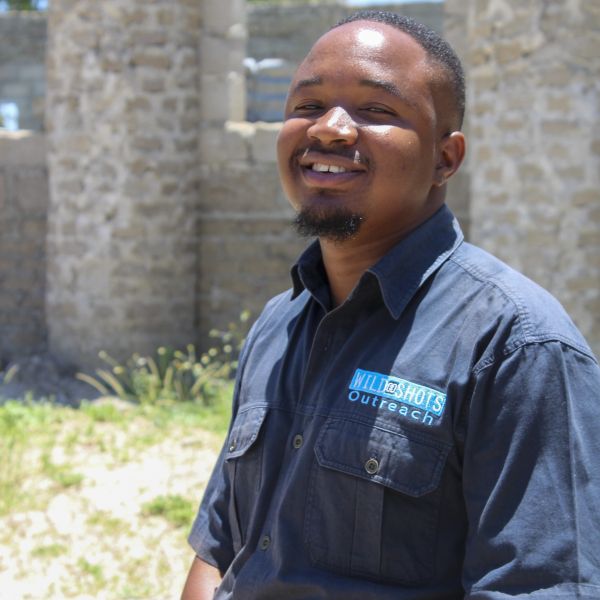 Rifumo Mathebula

Programme Director, Wild Shots Outreach
Rifumo inspires and encourages young people to connect with nature through photography

—

building self-esteem, raising aspirations and developing employment skills.
South Africa, Age 26 
---
How are you using education to build more sustainable and equitable communities? Tell us about your EE work and impact.
As Wild Shots Outreach's (WSO) Programme Director I run photography courses for high schools and unemployed youth.  Each course contains five workshops, followed by a game drive, so students can capture their memories and stories upon seeing wildlife for the first time. I organize the programmes with schools and youth foundations, liaise with safari lodges, teach the workshops and evaluate feedback. I enjoy speaking at community events, conferences and giving webinars.
Tell us about your journey to where you are today. What inspired you? What has your path been like? 
When I was given more responsibility and first started teaching the courses on my own, I was so excited I forgot the camera memory cards. I felt so bad delivering the news to the students that they wouldn't be able to take any pictures during their first ever game drive and quickly called the WSO founder to say what I had done. It was important for me to be honest and immediately tell everybody I'd made a mistake. I was able to quickly arrange another game drive and I learnt the importance of good communications, being honest, problem solving, and carrying back-up equipment! I now incorporate this story and the lessons I learnt when I teach my learners. 
Over time, I have been able to expand the reach of my programming and in 2022, I was invited to deliver Wild Shots Outreach in Botswana. There, I ran programmes with three local communities situated adjacent to Protected Areas which were experiencing human wildlife conflict. As a result of the successful feedback, I returned to Botswana in 2023 to repeat the programme.
A Little More About Me

What advice would you give to the next generation of leaders?

Every opportunity you get is important. When it comes, make the best of it.

Who (or what) do you look up to as inspiration?

My family background and village is my huge inspiration to help change things for the better.

If you could be any animal or plant, what would you be and why?

I would be an elephant because they are energetic and always ready to move anything that is in their way.

What song or artist has uplifted you lately?

Martin P.