Image

NAAEE works with countries around the globe to collaborate and share resources and best practices on a variety of environmental education topics—from climate change to national EE policy. 
NAAEE's signature international collaboration is through the Global Environmental Education Partnership (GEEP), a global network committed to advancing environmental literacy to create a more just and sustainable future through education.
GEEP is comprised of environmental education policymakers, providers, and practitioners who represent government and/or nongovernmental sectors in countries throughout the world. GEEP was launched by the U.S. Environmental Protection Agency, the Taiwan Environmental Protection Administration, and the North American Association for Environmental Education in 2014, and is governed by an executive committee, a secretariat, a global advisory group, and regional advisory groups.
Interested in connecting with EE professionals around the world? Join the Global EE Group on eePRO to discuss important topics, network with others, and share resources and opportunities.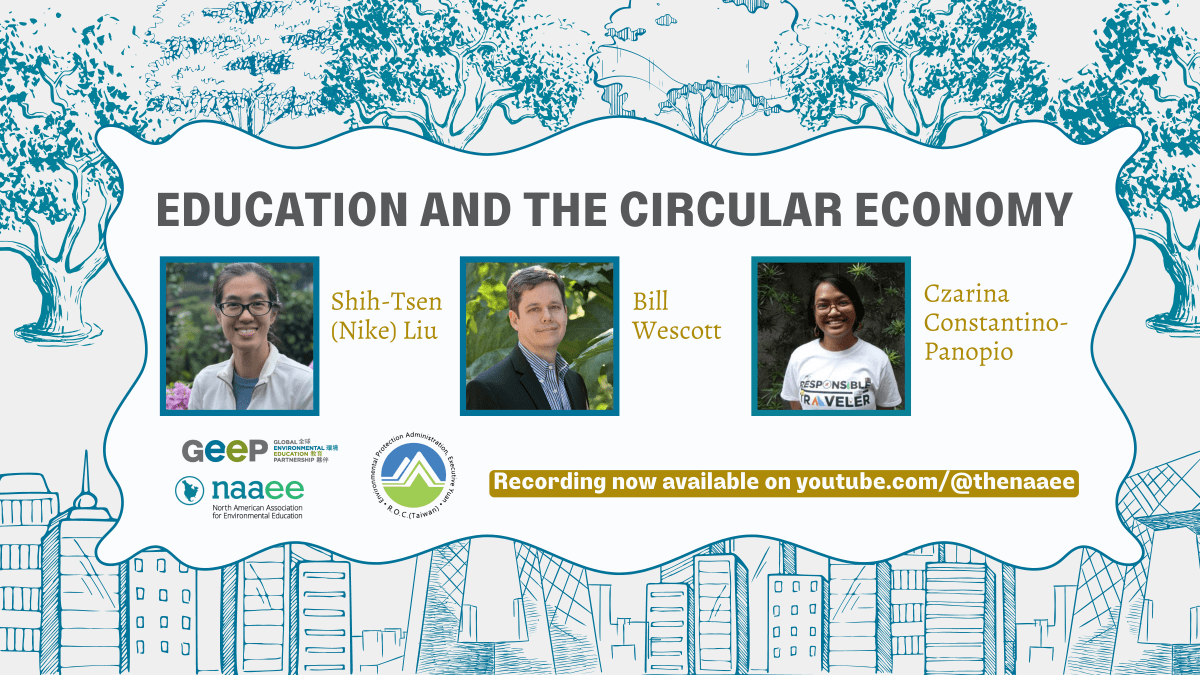 Education and the Circular Economy Webinar
On December 19, 2022, the GEEP hosted a webinar on education and the circular economy. Watch the full recording of Bill Wescott (BrainOxygen LLC) and Czarina Constantino-Panopio (WWF) as they present on circular economy, sustainable systems, and WWF's No Plastics in Nature Initiative. We hope you utilize and share this knowledge to create a more sustainable world! 
Additional circular economy resources: 
Take a Look at Some of GEEP's Programs and Resources
Learn More about NAAEE's Other International Programs
Contact Us
For more information about GEEP and NAAEE's other international programs, contact us at geep@naaee.org.